Manager of Student and New Associate Programs
GROW WITH US AND BE YOUR BEST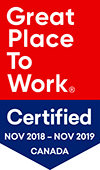 Reporting to the Director of Professional Development, the Manager of Student and New Associate Programs manages all aspects of Clark Wilson's student recruiting and hiring, student and new associate (0-3 years) integration, and development. The Manager also works closely with the PD Coordinator, the Student Recruiting Committee and the Student Partner.
PRIMARY RESPONSIBILITIES
Student recruiting and hiring
Act as the front line contact for summer and articling students, internally and externally
Develop and implement an annual recruiting strategy with the Student Recruiting Committee
Maintain good relationships with law school CSOs, law student associations and the wider law firm recruiting network
Manage events relating to law students, including law school firm tours and oath ceremonies
Manage on-campus and in-firm interviews and the overall hiring process
Oversee internal and external messaging about the student program
Integrating students and new associates
Oversee the assignment of each new student's principal and associate mentor, and each new associate's training lawyer and supervising lawyer – consulting with the Director of PD, Student Committee, Student Partner and Reporting Partners as appropriate
Program and run Onboarding School for summer students and articling students
Program and manage the Associate Transition Program for new lawyers (0-3 years)
Create and update online resources for students and new associates
Developing students and new associates
Organize learning programs targeting students and new associates
Work with the Director of PD to manage the mentoring program as it relates to new associates
Assist new associates with their transitional career plans
Assist the Student Partner and Director of PD with student and new associate workflow issues
Administer and deliver reviews for summer and articled students in collaboration with the Student Partner
Manage the student hire back decision-making process
The Manager will also be responsible for other assignments relating to recruiting (associates, students), recruiting strategy (staff), and professional development programming (all levels).
QUALIFICATIONS AND SKILLS
Post-secondary degree
At least 3 years of experience in a law firm or other professional services firm as a lawyer or HR/PD professional
Knowledge of the principles and practices of graduate recruitment in BC and experience with student recruitment
Executive or business coaching certification an asset
Able to work flexible hours and travel within Canada on occasion (1-2 nights per trip)
Able to collaborate with and influence people of all types, at all levels
Impeccable communication skills, including demonstrated public speaking skills
Highly organized and able to keep on top of multiple deadlines
ABOUT US
Clark Wilson is a thriving regional law firm that provides an excellent platform for business-minded professionals. We are consistently recognized by Canadian Lawyer as one of Western Canada's top 10 regional firms most recently certified as a Great Place to Work by Great Place to Work® Institute Canada. Our firm is comprised of over 90 highly accomplished lawyers and 150 support staff. We are proud that our team includes a diverse range of backgrounds and experience, with a common dedication to responsive, thoughtful and comprehensive client service. Our clients count on us to achieve results and provide value quickly and efficiently.   Our employees are instrumental in helping us to achieve these results.   If you would like to be part of our team and are hardworking and goal driven – we want to hear from you!
BENEFITS WE OFFER
We offer a comprehensive salary and benefits package that is very competitive, together with opportunities for personal and professional growth. Our benefits include:
a matching RRSP program;
an annual education/tuition allowance;
ongoing continuing education;
flexible health and dental coverage;
short and long term disability insurance;
personal days to help balance outside commitments;
employee assistant program;
monetary incentive for employee referrals;
casual day every Friday; and
plenty of opportunity to get to know your co-workers during our various social events and treat days throughout the year.
See for yourself by checking out our Blog under our Culture section of our website.
HOW TO APPLY
Please visit our website at www.cwilson.com to find out more about Clark Wilson. You can apply for this position through the careers section of our website or by emailing your resume to Sherri Fostvelt, Director of Human Resources at recruiting@cwilson.com.
Clark Wilson is an equal opportunity employer and offers competitive compensation and a positive team working environment. We thank all applicants for their submissions, however, only those persons selected for an interview will be contacted.