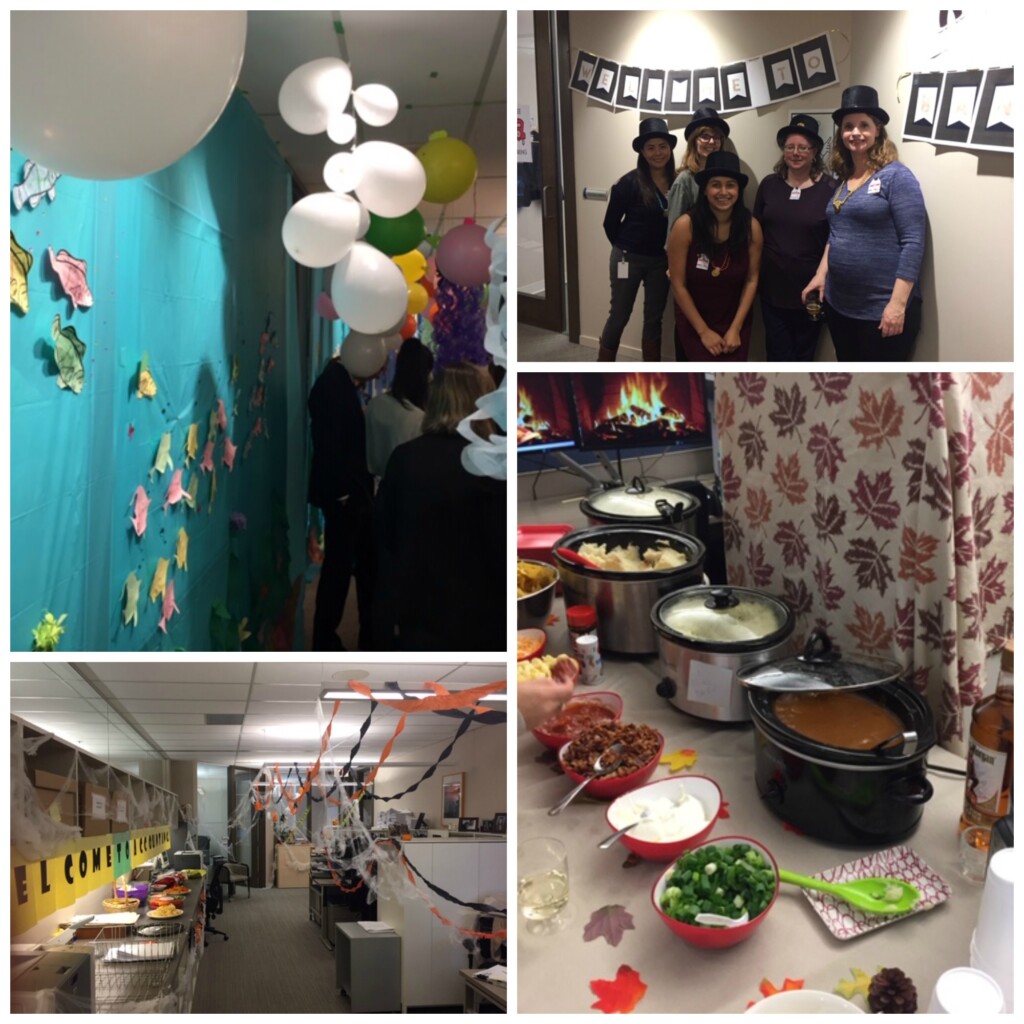 Our office was treated to an amazing office block party this week!
The 8th floor is home to our Aboriginal Business, Accounting, Banking, Commercial Real Estate, Corporate Records and Private Company Transactions groups, and they didn't disappoint. Check out the Under the Sea display, spooky Hallowe'en theme and baby picture guessing games… Not to mention the wide array of food and good cheer.
The 8th floor has set a high standard for the next office block party!