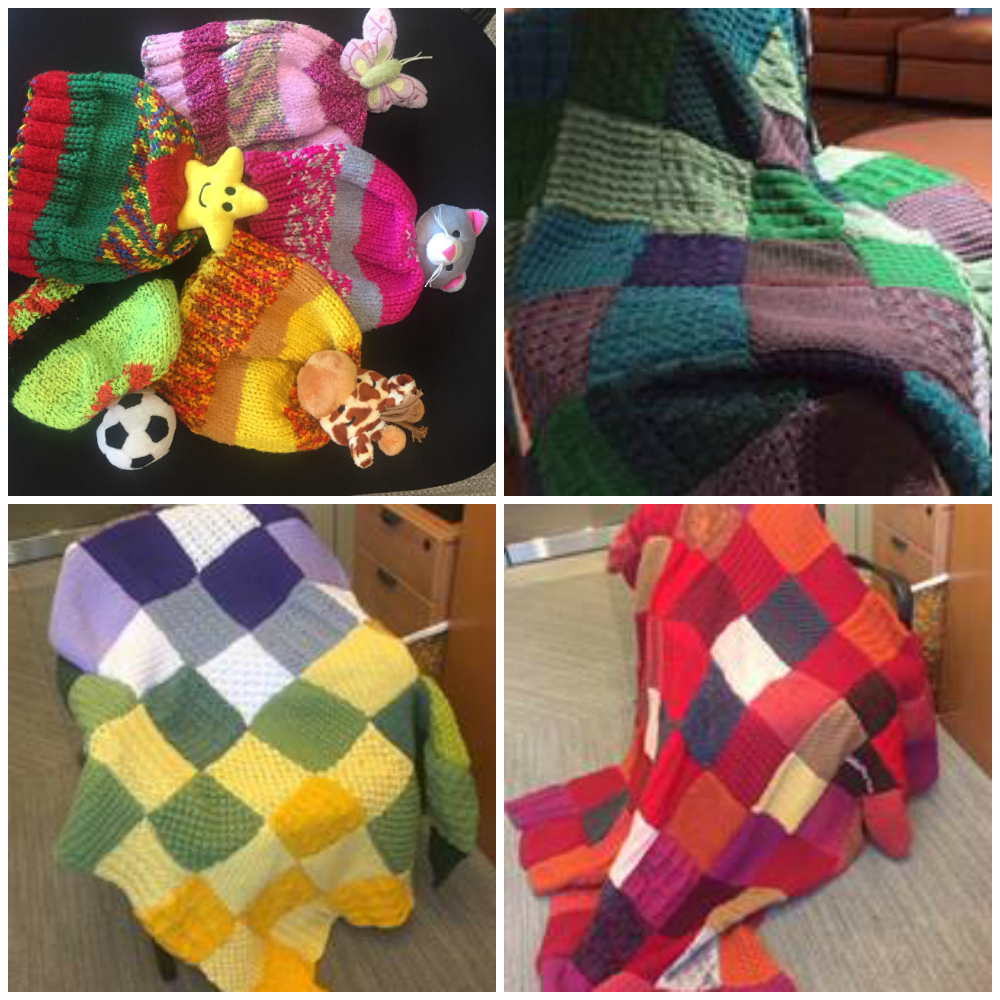 A sincere congratulations to our K2P2 group, whose lovingly knit "CWilts", scarves and hats were auctioned off and raised over $1000 for United Way!
This was a tremendous project which took many Tuesday lunch hours of work, dedication and commitment. Many K2P2 members were either beginners, or new to knitting completely. Our more experienced members stepped in with open hearts to teach all types of stitching and squares.
It was a collective effort, with a wonderful mix of staff and lawyers from the 7th to 9th floors getting to know one another and establish new friendships (or strengthen old ones), all for a worthy cause. Our wonderfully tailored "CWilts" are physical proof of the team spirit circulating around the office during this holiday season!
The K2P2 team already has dozens of members and is expected to add even more in 2018!