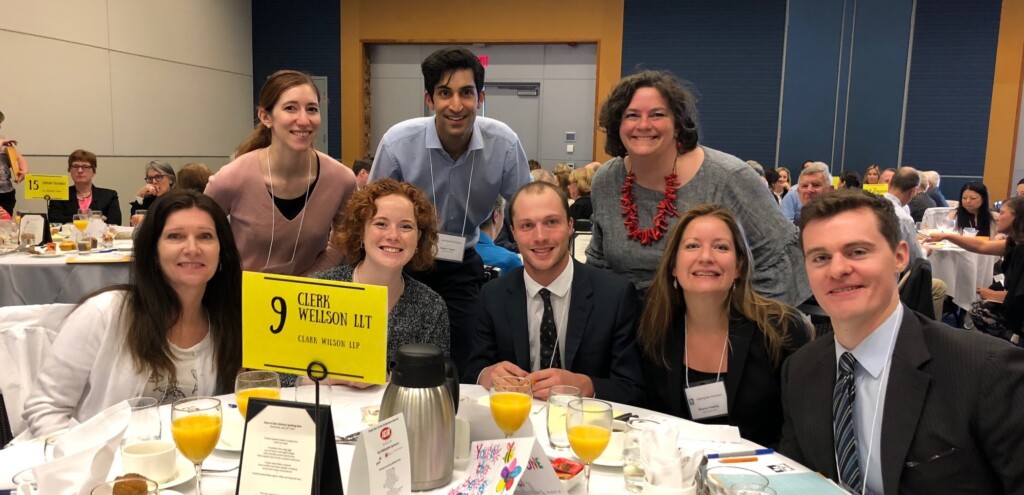 Kudos to Michael Larsen for organizing our merry band of Clerk Wellson (ahem, Clark Wilson) wordsmiths for this morning's spelling bee in support of the One to One Children's Literacy Program at the Vancouver Convention Centre.
For those thinking about joining us in 2019, here's a simple one that stumped most people in the room: fuschia, or fuchsia?
A great cause; a great morning. We received a sweet card about reading from a Grade 2 student at Dr A R Lord Elementary School, and all got a chance to write notes of encouragement about reading to students participating in this literacy program.
The team photo (left to right, top then bottom): Caroline Camp, Aadam Tejpar, Andrea Rayment, Ramona McLean, Alison Colpitts, Nick Carlson, Shauna Towriss, Michael Larsen.