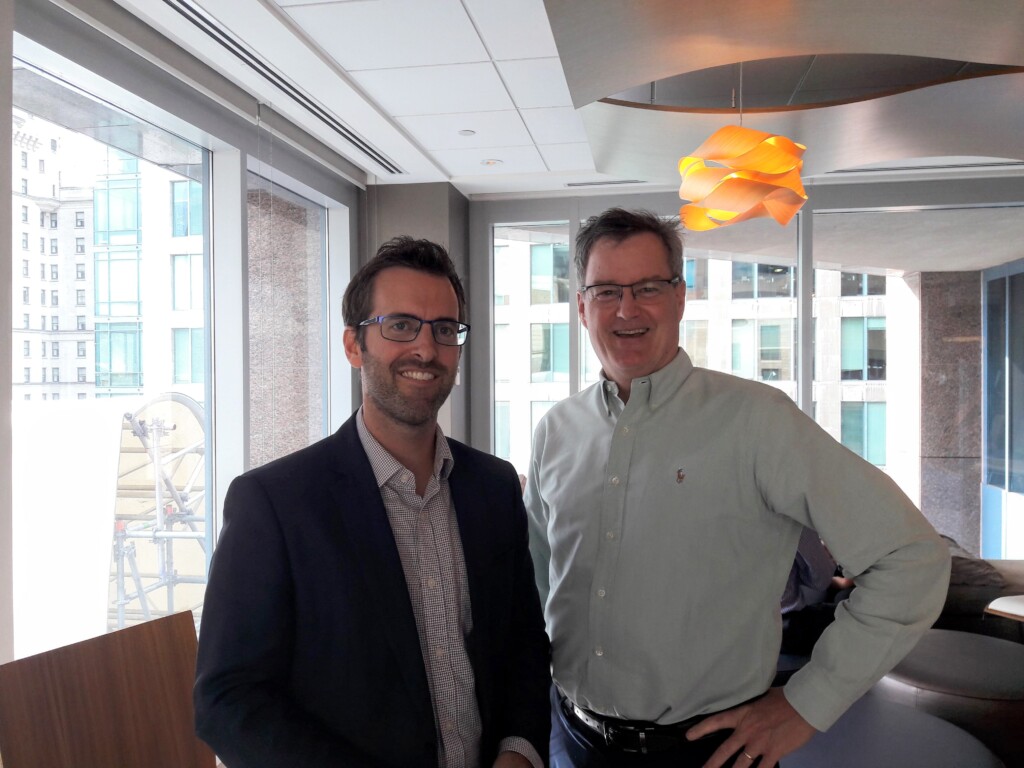 At our monthly Unplugged event last week, Michael Scott and I sat down for an open conversation with a few dozen of our colleagues.
Michael is an Associate in our Estates & Trusts Practice Group. Throughout our discussion, we learned about his commitment to helping clients work through the complex legal principles of the estate administration process. He also told us about why he moved back to Canada from Australia (for the 2010 Winter Olympics), his past life as a musician (in an alternative acoustic rock band) and one of the key reasons he joined Clark Wilson in the first place (for the passionate people).
In addition to learning about the perils of sharing a moniker with a certain TV sitcom character and the "World's Best Boss", we enjoyed getting to know more about Michael's work and life on a deeper level.
Unplugged is an informal, after-hours work event where Clark Wilson lawyers come together to learn more about their team members across practice groups. Each month, one lawyer is selected to share their story, passions and insights with the group.
– James Speakman, Managing Partner