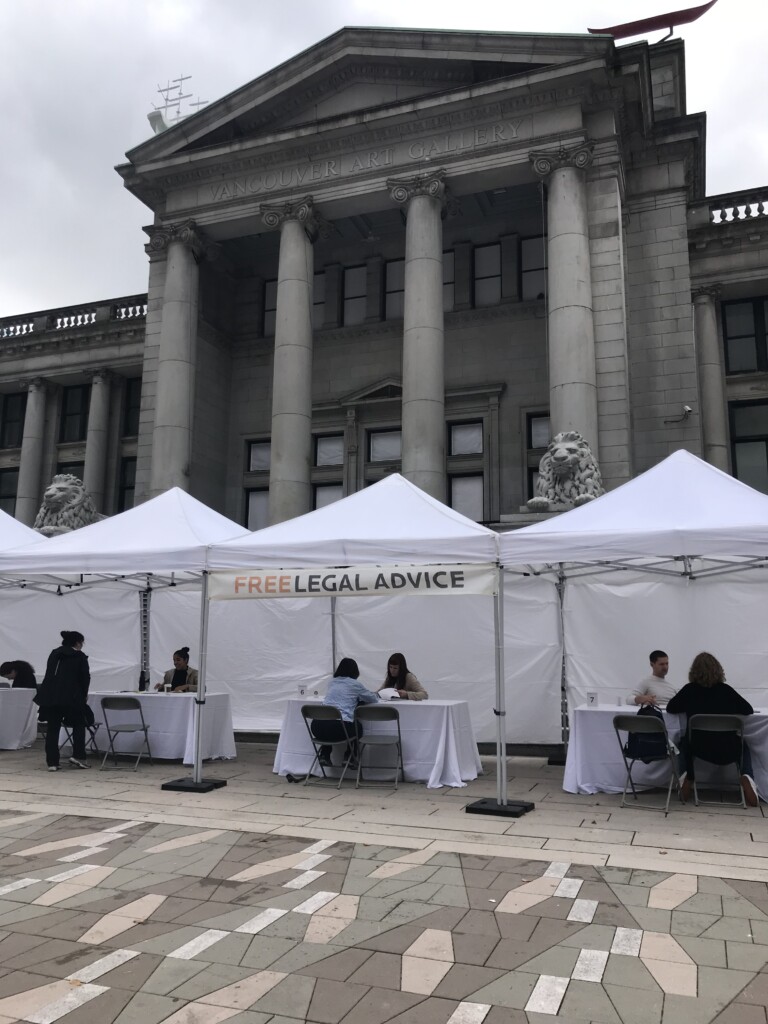 This past week, twelve lawyers from Clark Wilson donated their time at the 12th Annual Pro Bono Going Public: Free Legal Advice-A-Thon in downtown Vancouver. They volunteered in one-hour shifts to advise low- and modest-income individuals, including homeless people, who have limited access to traditional free legal advice clinics.
This year, we had a record number of lawyers volunteer their time in service to our community at two separate events located at Victory Square Park and the Vancouver Art Gallery.
"This was an exceptionally rewarding experience and we are proud to support Access Pro Bono's critically important and effective programs year after year," explained Emily Clough, Partner at Clark Wilson and Chair of the firm's Pro Bono Committee.