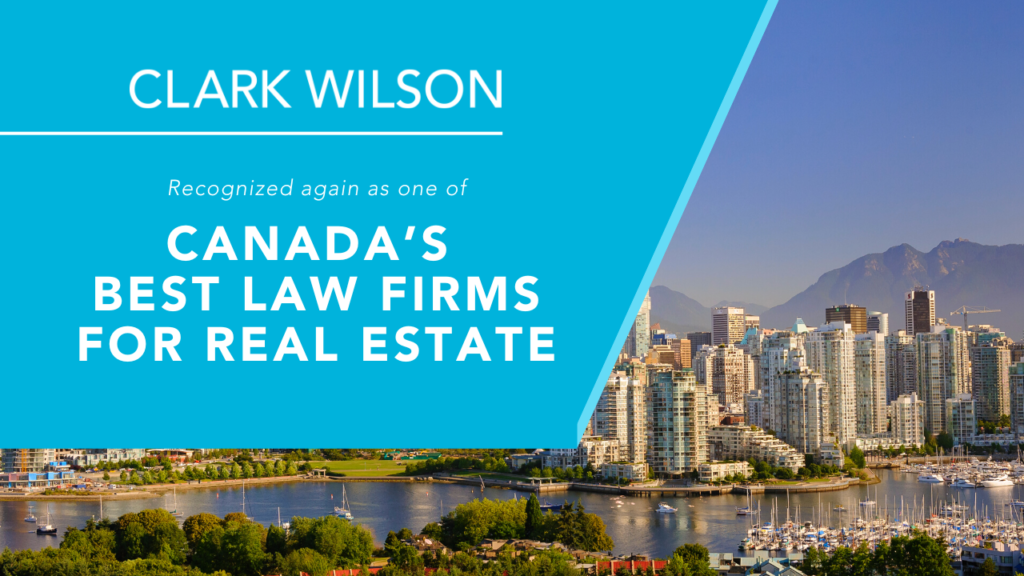 Clark Wilson has been recognized again on The Globe and Mail's annual list of Canada's best law firms. Our firm was recommended in the area of real estate law for a third consecutive year.
To create the list, The Globe and Mail partners with Statista, a global leader in independent market research. Lawyers, in-house counsel, and clients were invited to provide their recommendations on the best law firms in the country via an online survey. Over 10,000 recommendations were tallied to determine the top 200 law firms in Canada. The top law firms in each area of legal practice were identified based on the number of recommendations they received in that particular area from survey participants.
For more information on The Globe and Mail's "Best Law Firms 2024" list, click here.