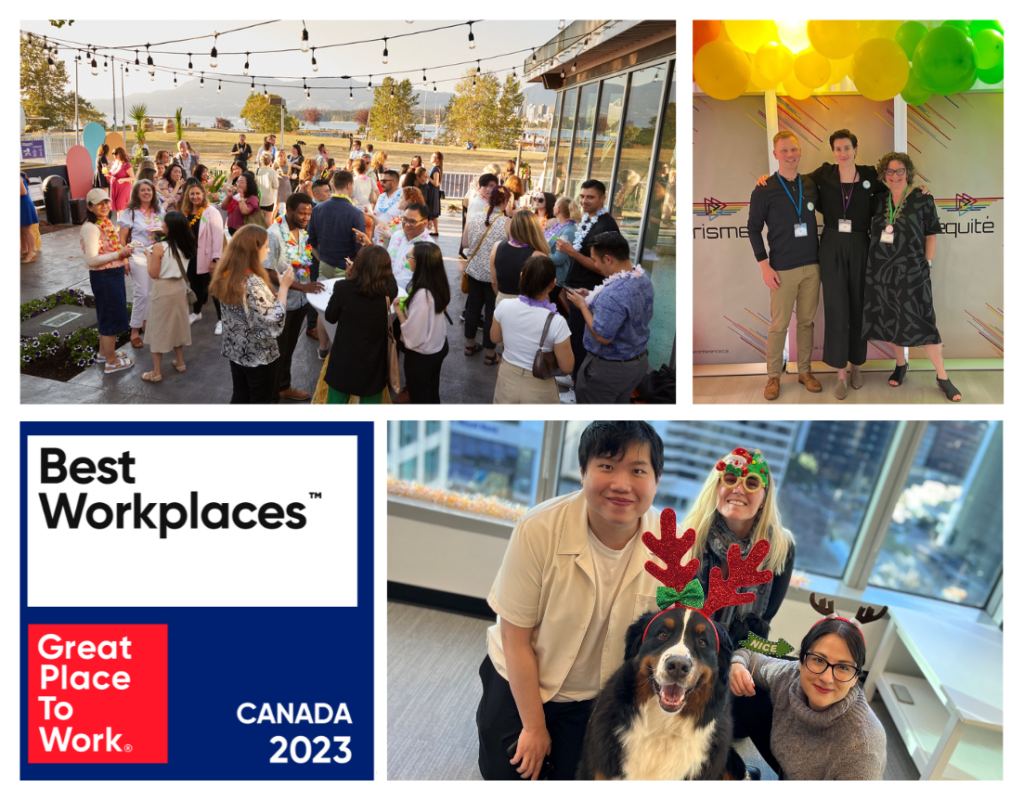 We're thrilled to be recognized as one of Canada's Best Workplaces™ for 2023 by the Great Place to Work® Institute (the Institute). This is the fourth consecutive year our firm has ranked among the top 50 Best Workplaces™ in Canada for organizations with 100-999 employees. This year we cracked the top ten, coming in at #9, and are the only law firm featured on this specific list.
To identify a great workplace, the Institute collects thorough feedback on an organization's working environment and leadership from employees and assesses the quality, quantity and effectiveness of an organization's programs and initiatives that support its employee's well-being and drive its culture.
The Institute assessed the following Clark Wilson programs and initiatives, amongst others, in determining our inclusion on this year's list:
Diverse Hiring Practices – Our partnerships with the Canuck's Autism Network and MOSAIC, organizations which help connect our firm with neurodivergent individuals and newcomers to Canada, respectively, are just one example of our commitment to a diverse and inclusive team.
Lifelong Learning For All – Access to tuition, mentorship, and tailored training programs to help our people hone their skills and forge their career path.
Commitment to Health and Well-being – We encourage our people to focus on their well-being and provide the support and resources to make it happen. In addition to a comprehensive benefits program including pregnancy and parental leave salary top up and a health care spending account, we offer a flexible work environment with our remote work policy.
Last year, we were recognized across six distinct national Best Workplace™ categories: in Canada, in British Columbia, in Professional Services, for Women, for Professional Development, and for Hybrid Work. Today's announcement is our second recognition from Great Place to Work® in 2023. The first was our recognition as a Best Workplace™ for Women in February.
A huge thank you to our entire team for making Clark Wilson a Great Place to Work, and for your continued support in helping our firm serve our clients and our people.
If you'd like to work at one of Canada's Best Workplaces, check out our current opportunities on our careers page.