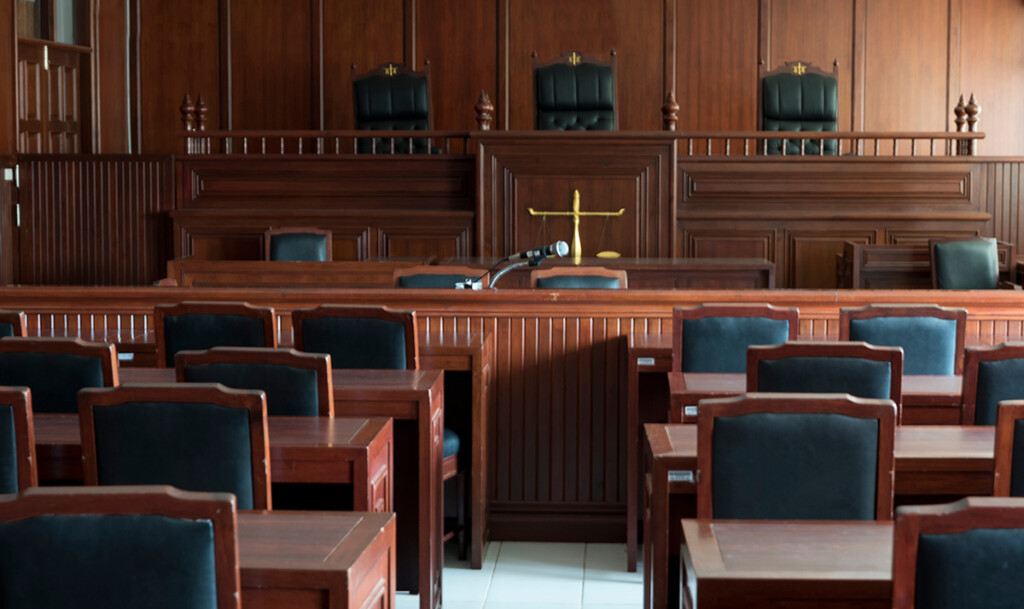 As a result of COVID-19, our Supreme Court of British Columbia has set out certain requirements in order to protect the public:
maintain and preserve the rule of law;
protect the health and well-being of judiciary, judicial staff, courthouse staff, sheriffs, lawyers, litigants, witnesses, jury members and the public; and
facilitate efficient and effective decision-making processes for Courts across the province.
The Chief Justice of our B.C. Supreme Court announced on March 18, 2020 that effective March 19, 2020, regular operations of the court at all locations are suspended. The court will continue to hear only essential and urgent matters.
In the context of lawsuits involving insured defences, it is likely that most cases will not qualify as essential or urgent, which exceptions are likely reserved for criminal, family or estate matters.  Trials between March 19, 2020 and May 1, 2020, are now adjourned.  Insurers can expect trials in B.C. set to proceed in at least the next six months to be adjourned given the realities of the current situation.
Trial readiness is further impacted by the inability of parties to complete examinations for discovery in a timely manner before trial.  Examinations for discovery cannot proceed in person due to the requirement for physical distancing.  While technology has permitted discoveries by video conferencing, some cases require the face-to-face cross examination of witnesses. In these cases, the discoveries will be adjourned, delaying the litigation overall.
Some firms, like ours, are fully set up to work remotely including our staff.  Our firm operations continue with some minor wrinkles which have been overcome with creativity, technology and a good dose of patience.  Not all firms are currently set up to work remotely.  We have therefore found delay in production of documents by other parties which in turn delays case assessment, advancement of litigation, and settlement.
Many mediators are now gearing up to do virtual mediations, where all parties are sitting remotely in their own location in front of a computer, and the mediator sets up virtual rooms to move between.  Some parties have conducted virtual mediations effectively, achieving resolution.   However, a virtual mediation is not well suited for all mediations.  When the matter is of a significant sum or is otherwise complex, with insured defendants having coverage issues in play (and hence the involvement of coverage counsel), where there are recovery issues in light of insufficient insurance limits of the exposed defendants, or where the issues are sensitive which require a face to face negotiation, a virtual mediation will simply be a waste of time and defence cost.
IME's in person are currently not possible.  Some agencies such as IMA Solutions are offering IME's by video assessment.  Again, this may be acceptable for some IME's in disciplines that do not require a physical examination, such as psychiatry, psychology, and neurology, or vocational assessment.  However, it seems less than adequate for an orthopedic IME to be conducted by video assessment.  Insurers should focus on an effective defence of the claim in the long term, and not rush the IME process in the context of COVID-19 restrictions.
Overall, insurers should anticipate a delay in the resolution of your third party liability claims in Canada because of COVID-19.  It is better to delay processes in order to effect a proper defence than to rush the process.  Underwriters should therefore set their reserves accordingly to reflect the delayed resolution of claims.
Insurers should also be cognizant of their ongoing duty of good faith to their third party liability insureds, which duty is much more stringent here in Canada than in the UK.  Notwithstanding COVID-19 and its implications, underwriters have to properly carry out their duty to defend their insureds, while keeping insureds well apprised of the progress of the litigation.
If you have any questions about the impact of COVID-19 on the litigation process in Canada, please contact the Clark Wilson Insurance Group.

For more legal analysis of how COVID may affect your business, or personal affairs, visit Clark Wilson's
COVID-19 Resource
and
FAQ
pages