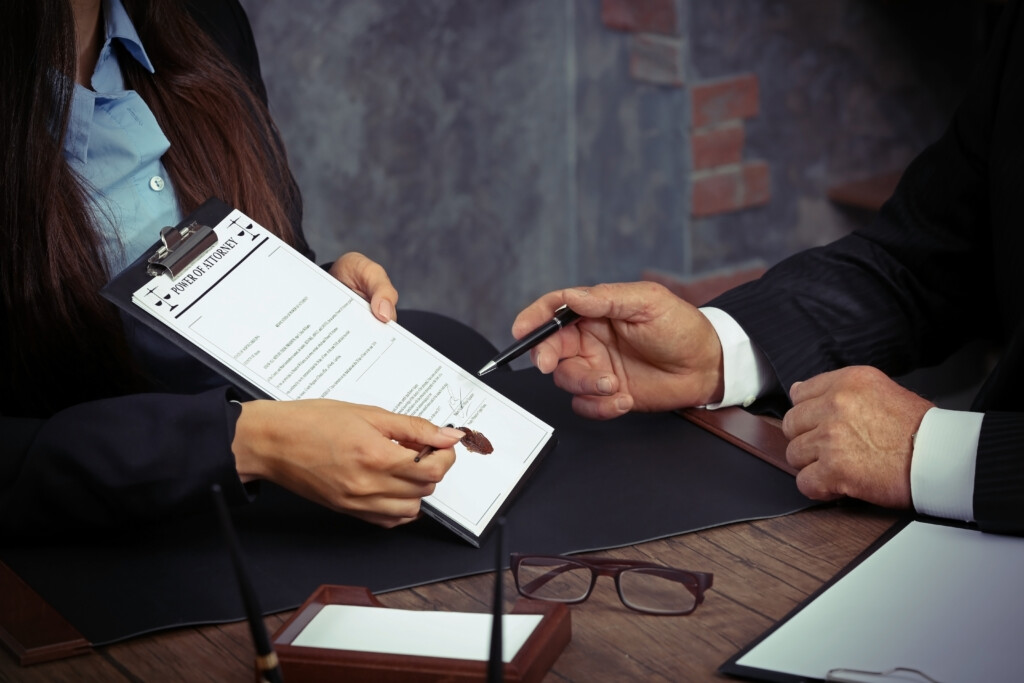 By Zachary Murphy-Rogers and Hannah Plant
A power of attorney is a legal document that grants someone the authority to act on behalf of another person, particularly in relation to legal or financial matters. In Canada, powers of attorney are governed by provincial legislation, and the specific requirements for validity can vary across provinces and jurisdictions. It is crucial for individuals who possess a power of attorney and have plans to move to or acquire property in British Columbia to understand whether their existing power of attorney from another province will be recognized in British Columbia. Failure to take this into consideration may be a costly mistake.
Section 38 of British Columbia's Power of Attorney Act provides that a power of attorney "made in a jurisdiction outside British Columbia" may be deemed to be an enduring power of attorney if it meets certain requirements (including a certificate of extra-jurisdictional solicitor). Section 4 of the Power of Attorney Regulation provides that one of the limitations of section 38 is that it is limited to persons who were, at the time the power of attorney was made, "ordinarily resident" within Canada (but not British Columbia), the United States, the United Kingdom, Australia or New Zealand. Section 4 further requires that a deemed power of attorney must be accompanied by a certificate, as set out in the Schedule to the regulation, from a practicing lawyer in the jurisdiction that the power of attorney was made. The lawyer must certify that the power of attorney was validly made according to the laws of jurisdiction in which it was made.
Relying solely on section 38 of the British Columbia's Power of Attorney Act without consulting a lawyer to ensure compliance with the specific requirements can involve risks such as your out-of-province power of attorney not being accepted by BC financial institutions or the Land Title and Survey Authority. Due to the potentially time-consuming nature and associated costs of ensuring compliance with the requirements, we recommend people, assuming they are capable, make a new power of attorney in accordance with the BC Power of Attorney Act. By doing this, you take proactive steps to align your legal representation with the province's laws and regulations. This not only helps to ensure that your power of attorney is readily recognized, but also emphasizes that the decisions made on your behalf are in accordance with your intentions and preferences.
Taking this proactive approach and consulting a lawyer can minimize potential legal risks and provide assurance that your power of attorney is legally recognized and enforceable in British Columbia. This safeguards your interests and ensures that your designated representative can act on your behalf according to your wishes.
Considering the potential complexities and costs involved with validating a power of attorney from another jurisdiction in British Columbia, making a new power of attorney in accordance with BC's laws and regulations may be more expeditious. Doing so streamlines the process, eliminates the potential risk of not having your power of attorney accepted and eliminates the onerous burden of deciphering whether or not the requirements are met. However, in the event that a person is incapable of making a new BC-compliant power of attorney, it is recommended that a lawyer is consulted to discuss the options available.
Key Takeaway
While there are provisions for recognizing out-of-province powers of attorney in British Columbia, it is highly advisable to make a new power of attorney in the province to ensure seamless recognition of this important estate planning document. To explore these options further and make informed decisions regarding your power of attorney, please contact Clark Wilson LLP's Estates and Trusts Group to facilitate the necessary arrangements.