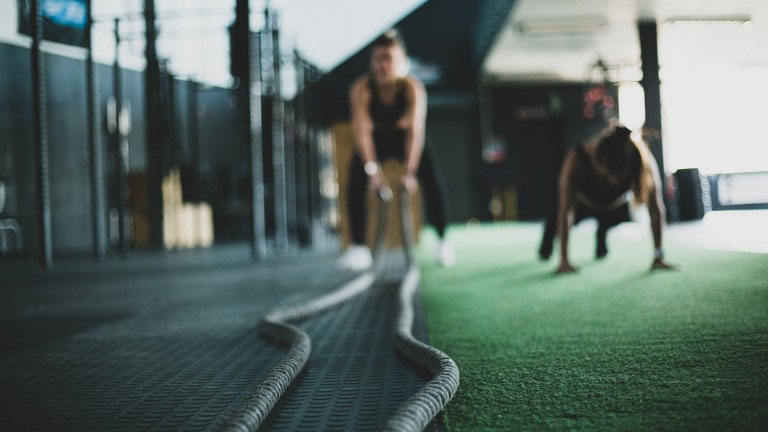 Many strata corporations have started to re-open their recreational amenities now that we are in Phase 3 of the BC government Restart Plan. While it was possible to open some of the amenities in phase 2, it was not easy to find information and it changed considerably from May 8, 2020, when the Restart Plan was first announced. In addition, the health authorities that had ordered the shut-down of gyms and fitness centres rescinded that order effective May 19, 2020.  Since that time, a lot more information and guidance documents have been created to decide whether to open and to develop a plan to do so in a safe manner.
The starting point for all strata corporations should be WorkSafeBC's Protocols for Gyms and Fitness Centres, which apply province wide. WorkSafe BC applies because the strata corporation's amenities are a workplace for those that clean, repair and maintain those spaces and the equipment in them. In addition, some regional health authorities have published their own guidelines for gyms and recreation facilities. Strata corporations in the Island Health, Interior Health, and Vancouver Coastal Health regions should also look to the materials put out by their regional health authorities for guidance on reopening. CHOA also presented a webinar on June 2, 2020, which discussed many of the considerations included in the health authority guidance documents.
Also as things have opened up, it is clear that the each strata corporation will have to create a plan that suits them. The above guidelines are not so much prescriptive as strongly recommended (much like physical distancing). That does not mean strata corporations are free to disregard them. As stated in the CHOA webinar, "a strata corporation's first priority is to protect public safety." Recreation facilities should not be reopened unless the strata corporation has a plan in place that can assure the safety of all users. Enacting such a plan will require significant modifications to the normal operation of those facilities.
For example, WorkSafeBC's guidelines state that strata corporations will have to:
Establish an occupancy limit that ensures that people can comfortably maintain physical distance, not only while using the equipment but also while walking in the facility, walking from one piece of equipment to another, and while entering and exiting the gym. This may require having to create walking paths with tape and signs like they do at grocery stores;
Establish a way of preventing too many residents showing up at the same time to use the gym, such as by using a booking system or restricting visitors;
Establish a policy to screen users for symptoms and prevent them from using the gym if they exhibit symptoms;
Put up signs telling people not to enter if they are exhibiting symptoms;
Set up hand sanitizer stations for users and cleaning staff to use upon entering and exiting the gym;
Provide disposable cleaning supplies to allow users to clean off equipment before and after each use. Have signs on how to use it and have someone around to check that those supplies are kept replenished;
Have a visible garbage container that is lined for disposing of the paper towels/wipes used to clean the gym equipment and have someone on hand available to remove the garbage when it's full and replace the liner;
Establish handwashing policies and hygiene practices and post signs in the gym. If there is no place to wash hands, then have sufficient sanitizing stations and ensure sanitizers are kept replenished;
Position equipment at least 2 meters apart, allowing greater spacing for equipment that causes high exertion (i.e. treadmills, rowing machines, elliptical machines, and stationary bicycles). Where the equipment is capable of being moved, the location where that equipment should stay in order to maintain physical distance should be marked by tape (again like in grocery stores);
Educate residents on how to properly clean the equipment before and after each use. Signs showing how this is to be done should be placed visibly in the gym. As well, residents should be told to allow the equipment to air dry before use;
Have their COVID-19 safety plan posted in the gym facility.
If there are locker rooms, showers, washrooms, saunas or steam rooms in the gym facilities, then further precautions are required. If it is too difficult to maintain physical distancing in a facility, it may be necessary to install plexiglass barriers or to require the use of personal protective equipment by all users.
There are other policies strata corporations may want to consider. The CHOA webinar suggests applying a 15% capacity rule to gym facilities. That is approximately the maximum number of people who can be in a facility while maintaining safe physical distancing. In addition, both the Island and Interior Health Authority guidelines state that gyms "should only be open when at least one staff member is present". While this requirement is not binding on strata corporations outside those health authorities, it should be noted that not having a person monitoring the gym means there is no one on site to ensure that users are complying with physical distancing, capacity, and hygiene rules. A strata corporation will want to consider the risks of liability under the Occupiers Liability Act if they do not implement plans in accordance with the recommendations under WorkSafe BC.
The above WorkSafeBC and Health Authorities guidelines only apply to gyms, saunas, steam room, lockers, washrooms, and change rooms. They are not directed at pools and hot tubs. Strata corporation operated pools are considered a commercial pool under the BC Pool Regulation. WorksafeBC has published separate protocols for sports and recreation facilities, which include recommendations for reopening pools. As well, the health authorities, BC Centre for Disease Control and Ministry of Health have published guidelines for pools and hot tubs (the "Pool Guidelines"). Fortunately, the research suggests that pool and hot tub water are not effective ways to transmit COVID 19. Like gyms and recreational facilities, a strata corporation has to consider cleaning high traffic touch points, lockers, showers, and change rooms (which are also addressed in the gym guidelines) and maintaining physical distance measures.
Ultimately, pools should only be operated if adequate controls can be maintained. The Pool Guidelines state that:
Facilities should designate a person responsible for the pool during all operational hours. If staffing or equipment shortages create an environment where necessary control measures for your facility cannot be reasonably achieved, operators should consider closing the pool. Reliable and consistent oversight on the implementation of new policies and procedures must be in place to prevent the transmission of COVID-19.
Guest suites in strata corporations are not directly addressed in any of the above mentioned guideline documents. However, the principles remain the same. The goal is to ensure there are effective cleaning protocols and guests and employees involved in cleaning and maintaining those facilities are kept safe. A good starting point is WorkSafe BC's guidelines for accommodations. For example, when people arrive, someone should be there to explain what restrictions apply with the use of the guest suite. WorkSafe BC recommends that any binders with information for guests be changed to single use information on paper that can be disposed of after the guest leaves. In addition, they suggest reducing the amount of kitchen equipment in the suite to bare essentials required. Any non-urgent room maintenance must not be done until the suite is no longer occupied and has been cleaned. If maintenance is necessary, a strata corporation must ensure proper hygiene and physical distancing is practiced to ensure the safety of the persons doing the repairs and guests. High touch surfaces should be cleaned twice daily.
As should be clear, a strata corporation who wants to reopen their amenities has a lot of factors to consider. Not to mention, once a reopening plan is established and implemented, it must be successfully maintained. Strata corporations need to evaluate whether the benefits of reopening are worth the effort and cost. If a full scale reopening does not make sense, a strata corporation may want to consider a partial reopening. Regardless of whether a full scale reopening or partial reopening is done, unless a strata corporation is willing and able to do everything necessary to keep residents safe, their facilities should probably stay closed.
For more legal analysis of how COVID may affect your business, or personal affairs, visit Clark Wilson's
COVID-19 Resource
and
FAQ
pages