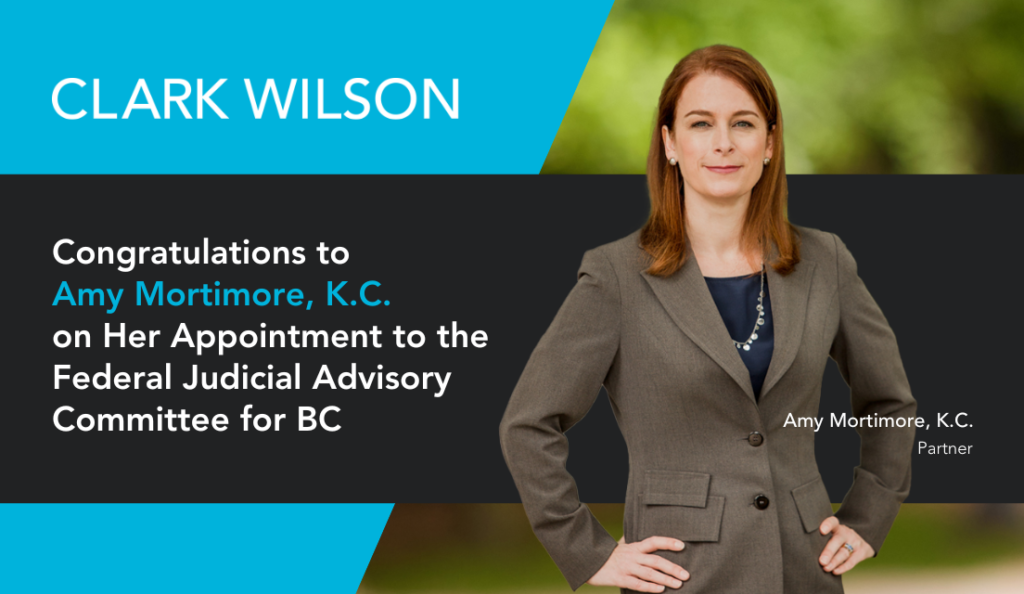 Please join us in congratulating Estates & Trusts partner and co-chair Amy Mortimore, K.C., on her appointment to the Federal Judicial Advisory Committee for British Columbia.
Nominations for committee members are made by the Chief Justice of British Columbia, the Law Society of British Columbia, the Canadian Bar Association, the Minister of Justice and Attorney General of British Columbia, or the Federal Government. Amy was nominated by the Canadian Bar Association and was appointed for a three-year term ending August 17, 2026.
Independent, non-partisan judicial advisory committees constitute an important element of the judicial appointment process. The Federal JAC for British Columbia is responsible for reviewing lawyers' applications for appointment as a judge to the Supreme Court of British Columbia, the British Columbia Court of Appeal, or the Federal Court. The primary focus is on professional competence and overall merit, and strives to create a diverse pool of candidates that is gender-balanced and reflective of the diversity of each jurisdiction. From this distinguished group, the Federal Government may choose to appoint future judges.
Congratulations Amy!