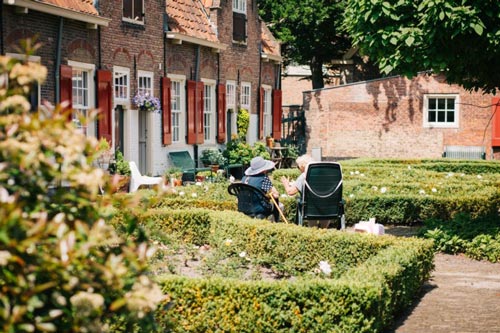 Long term care facilities have been described as the "front line" of the battle with COVID-19.  Long before the pandemic, seniors' advocates have cautioned that these facilities are significantly under-resourced.  The tragic results have been seen in Montreal.  Can you move your parent out of a care facility? Should you?
The first answer is "yes".  The province passed a law on November 4, 2019 that sets out the rules for admission and leaving a care facility. The new section 25 of the Health Care (Consent) and Care Facility (Admission) Act provides that a "manager must not prevent or obstruct a person in care from leaving a care facility" if:
"the person in care is capable and expresses a desire to leave the care facility"; or,
"the person in care is incapable and the person authorized to act as a substitute for the person in care expresses a desire for the person in care to leave the care facility."
The first obvious point: if the person in care is capable, then only they have the right to make the decision. However, if the person is not capable, then you may be authorized to make the decision for them.  See our previous articles regarding who is authorized to make substitute health care decisions:  "Health Care Decision-Making" and "Disagreements About Health Care Decisions".
However, even if the person or you can make the decision to leave, should you?  This second answer is much more challenging.
There are serious concerns about what is happening at some specific facilities.  Also, more broadly, the province has directed facilities to use a triage system for treatment decisions (the "Clinical Decision Pathway COVID-19 in LTC Residents".  The "Pathway" makes it unlikely that a resident of a facility would have access to any acute care treatment such as a respirator (although there do appear to have been a few instances where such care has been provided).  Experience has also shown that it is difficult to contain spread once an infection has entered a facility.
Balanced against these concerns are the incredibly demanding needs and risks of providing what may be complex care in a home setting.  Health conditions can change irrespective of COVID-19 and your home may not be properly equipped.  You may wish to consider the checklist that has been produced by the seniors advocacy group CanAge.
The checklist mentions that in Ontario there is a risk of losing the placement at the facility.  That is also true in British Columbia.   Normally a person is entitled to be absent for 30 days a year and not jeopardize their bed.  However this may not be guaranteed.  The resident will not automatically be required to re-apply or re-queue but, if their placement has been given away, that may be what would happen in practical terms.  Repatriated residents may be given a higher priority, but not necessarily at the facility they were previously living in.
This decision is incredibly hard, but you do have the right to make it.  There will be situations where leaving can work, and if it is what families and the resident want, then you should be supported in doing it.  If you chose to stay, frequent contact and monitoring is highly recommended.  Either way, the best strategy for a good result is to ensure that you are well informed about the possible options and consequences.
For more legal analysis of how COVID may affect your business, or personal affairs, visit Clark Wilson's
COVID-19 Resource
and
FAQ
pages