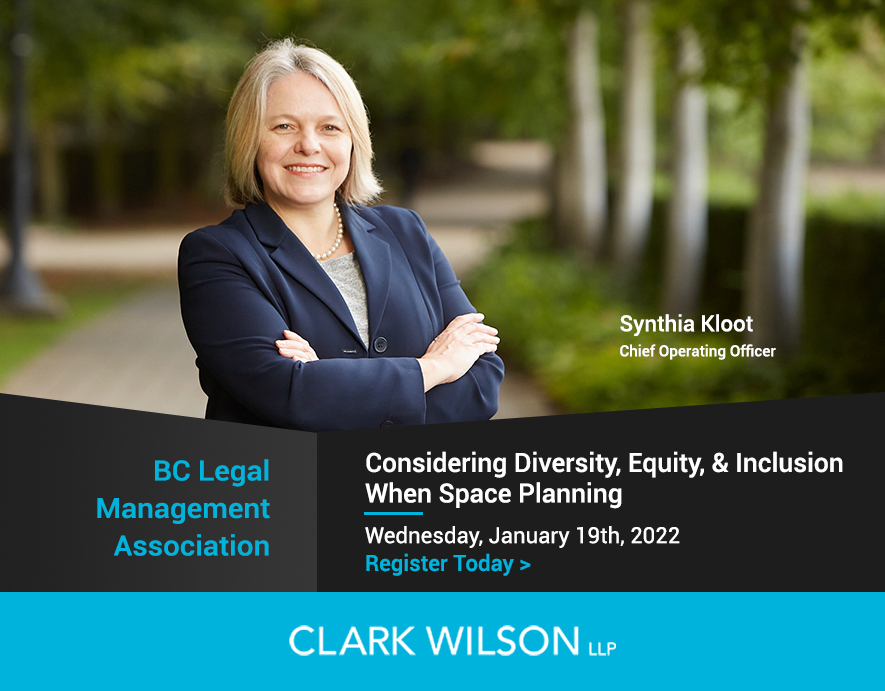 As more employees begin returning to the office, research points to heightened employee anxiety stemming from social unrest, COVID-19, and other economic pressures — factors that can negatively impact productivity and overall wellbeing.
Inclusive organizations know the importance of acknowledging this new reality and the inherent need to create an authentic work environment that makes employees feel safe and valued.
Aside from operational DEI strategies, companies are considering their physical space to further promote inclusivity and equality to a design that is adaptable to nearly everyone's needs and abilities (mental & physical).
In this session, please join our Chief Operating Officer Synthia Kloot and the BC Legal Management Association for a presentation and discussion on planning an office space for Diversity, Equity & Inclusion (DEI).
________________________________________
Date & Time:
Wednesday, January 19th, 2022 | 12:00 to 1:00 pm Pacific Time