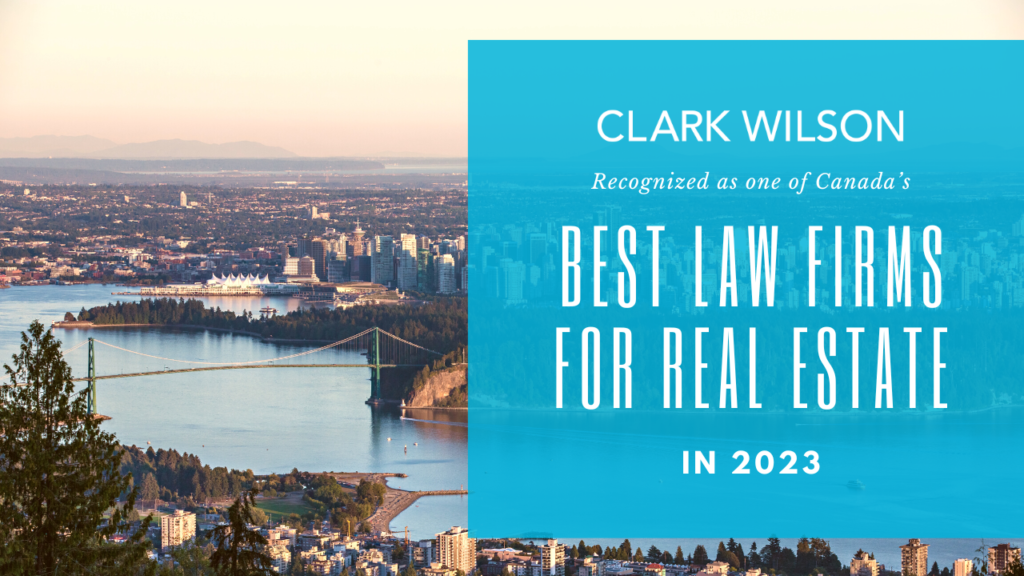 Clark Wilson has been recognized as one of Canada's Best Law Firms for 2023 by The Globe and Mail and independent market research provider Statista.
For a second consecutive year, Clark Wilson was noted on the list for its distinction in the area of Real Estate. More than 30,000 law firms were eligible for this nomination and were voted on by members of the legal profession and clients from across the nation. More than 10,000 recommendations were tallied to determine the results.
For more information on the Globe and Mail's list of Best Law Firms, click here.