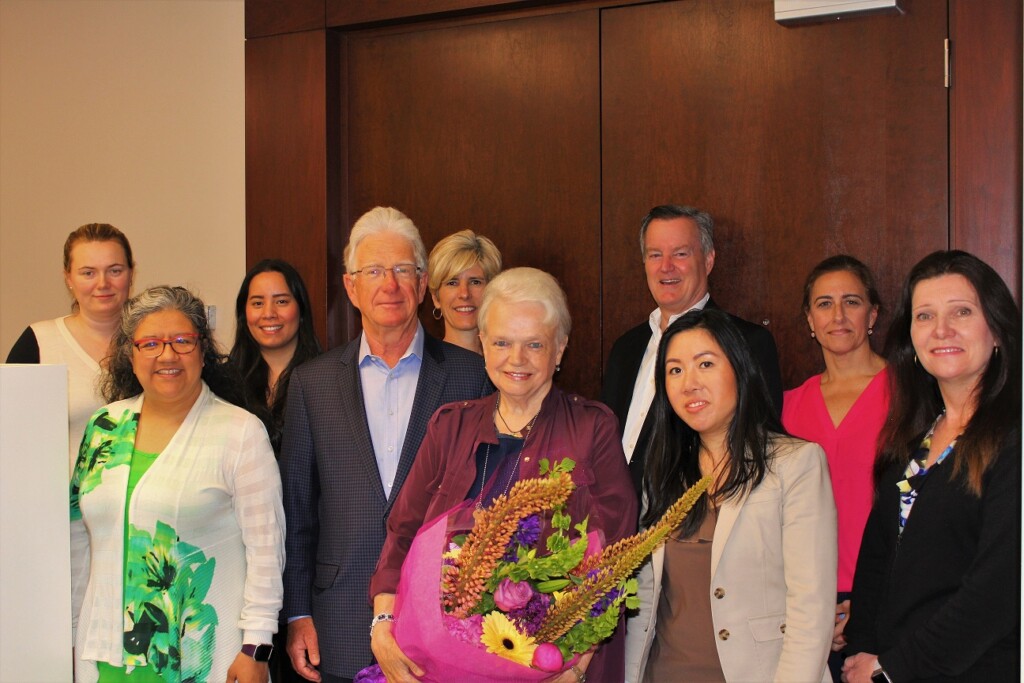 Our legal administrative assistant Mary Boogaard started working with Pat Williams in 1980, and says that when they joined Clark Wilson in 1983, "I didn't think I would be here for 10 years!"
35 years later and still working harmoniously with Pat, Mary describes her time here as incredible and rewarding.
Other than computers, what has been the biggest change to the legal assistant role over the years? "The change from Pitman shorthand to Dictaphone."
Congratulations on reaching a 35 year milestone, Mary!