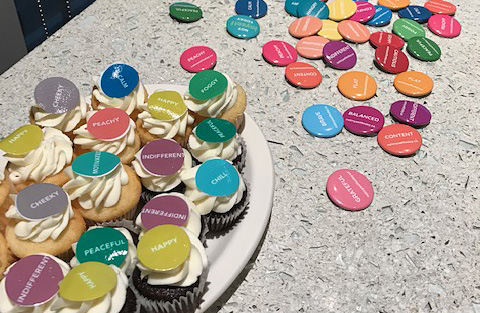 Mental health issues affect all of us at all times of the year. As part of our culture of caring, trust, teamwork and quality, we are committed to supporting colleagues who are dealing with occasional or ongoing mental health issues. This includes those who are suffering directly and those supporting others at work or home.
This year, we are proud to once again be putting the spotlight on mental health at three points that connect to Canadian Mental Health Association (CMHA) initiatives. Our first event of the year took place today on Bell Let's Talk Day.
Along with over 450 companies across Canada, we re-launched a Not Myself Today initiative at our office for the third year in a row. Not Myself Today is an evidence-based, practical solution to help employers transform mental health at work. Through this program, we are helping to build greater awareness and understanding of mental health among the workforce, reduce stigma and foster safe and supportive work cultures.
We also offer several programs throughout the year to support our employees' mental health and wellness. This includes training mental health first aiders, providing extended mental health support through our employee assistance program, and organizing free in-house meditation classes. We are also looking forward to CMHA Mental Health Week in May and World Mental Health Day in October, where we have a number of in-house seminars and social events planned.
Together, little by little, we can help create positive change in workplaces across Canada.
– James Speakman