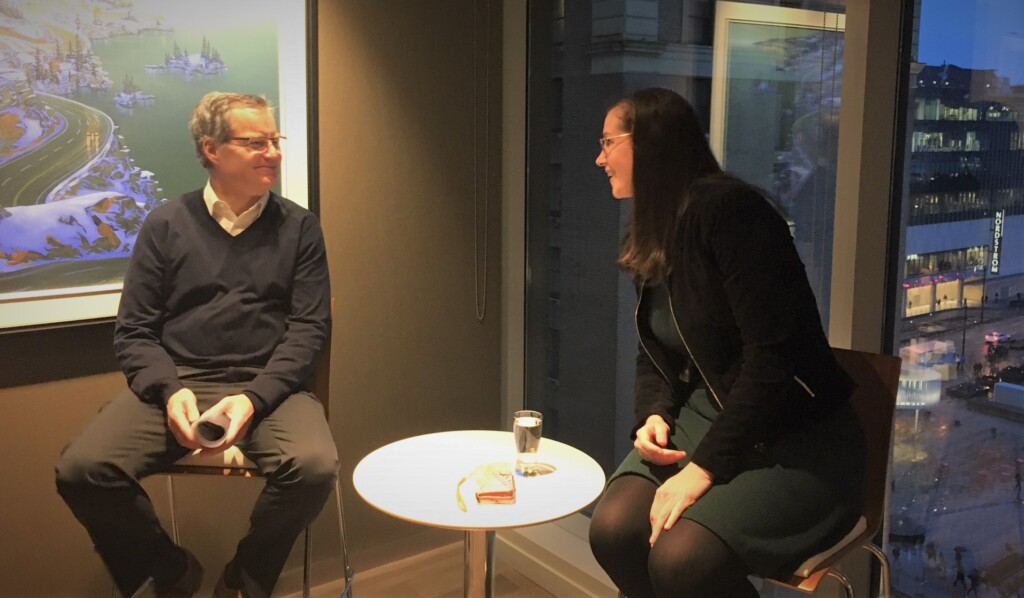 I recently had the pleasure of sitting down with Emily Clough for an open conversation with a few dozen colleagues for the monthly edition of our Unplugged event series.
Emily has been with Clark Wilson since 2017 as a Partner in our Estates & Trusts Group. She is a passionate advocate for our clients as they deal with any type of incapacity or estate matter.
Throughout our discussion, we learned how Emily was recently admitted to the Society of Trust and Estate Practitioners (STEP) as an experienced practitioner. The TEP designation is internationally recognized and demonstrates expertise in the field of trusts and estates. Emily has been invited to speak at STEP's Global Congress in Dublin, Ireland in July 2020.
We were also keen to hear about her pro-bono work with the Alzheimer Society of British Columbia and her travels across the US in support of Gonzaga University's Men's basketball team (her alma mater).
Unplugged is an informal, after-hours work event where Clark Wilson lawyers come together to learn more about their team members across practice groups. Each month, one lawyer is selected to share their story, passions and insights with the group.
– James Speakman, Managing Partner