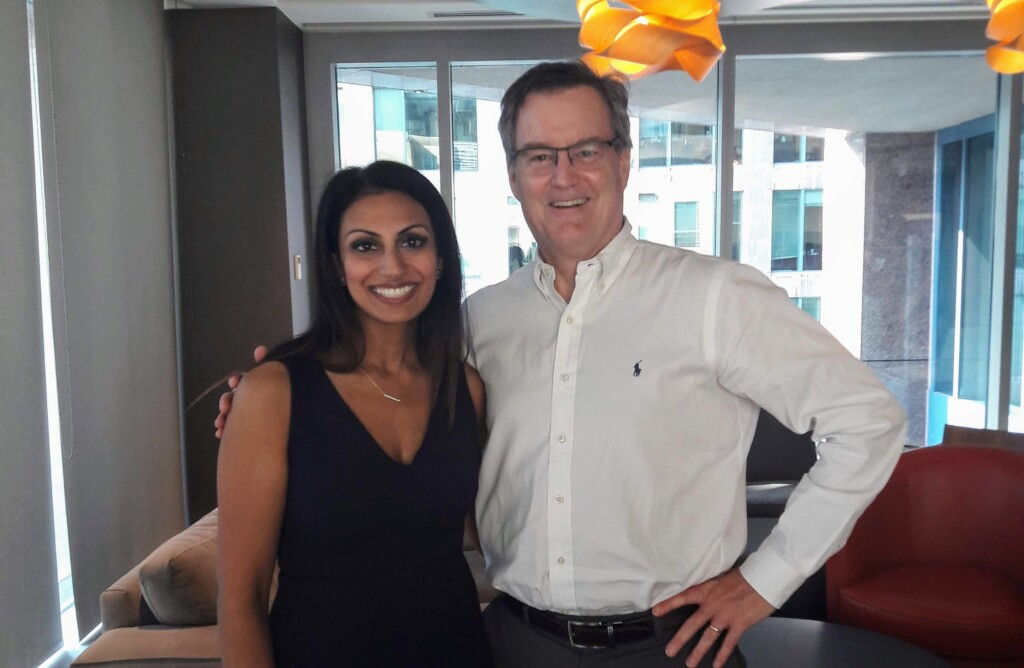 At our monthly Unplugged event this week, I had the opportunity to host an open conversation with Nafeesa Valli-Hasham.
Nafeesa is a Partner and key member of our Capital Markets, Securities, Mergers & Acquisitions, Technology Transactions and Mining practice groups. She works hard to help her clients reach new pinnacles of commercial growth. We took a deep dive into her life as a community outreach advocate, former dancer, history buff and mom of two.
One of the most compelling things we learned about Nafeesa was her unique ability to connect with people and build strong relationships. She is a proponent of sharing opportunities that contribute to building healthy and resilient communities.
Unplugged is an informal, after hours work event where Clark Wilson lawyers come together to learn more about their team members across practice groups. Each month, one lawyer is selected to share their story, passions and insights with the group.
– James Speakman, Managing Partner