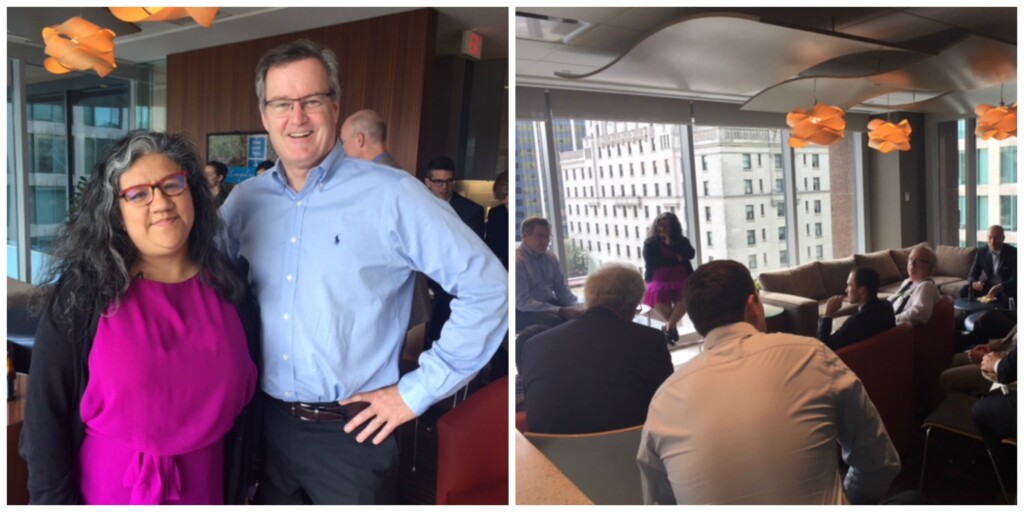 A hot summer in Vancouver confirmed to Veronica Franco that she wanted to put roots down on the West Coast.
At last night's Unplugged, Veronica shared the story about how she left Toronto to come to Vancouver and begin her legal career. A chance encounter with our Pat Williams put Veronica on a path to become our Strata Property chair.
When she's not assisting a client (did you know we serve 4,000+ strata corporations?!), Veronica spends her time with her three children or hiking the Lynn Loop.
— JS