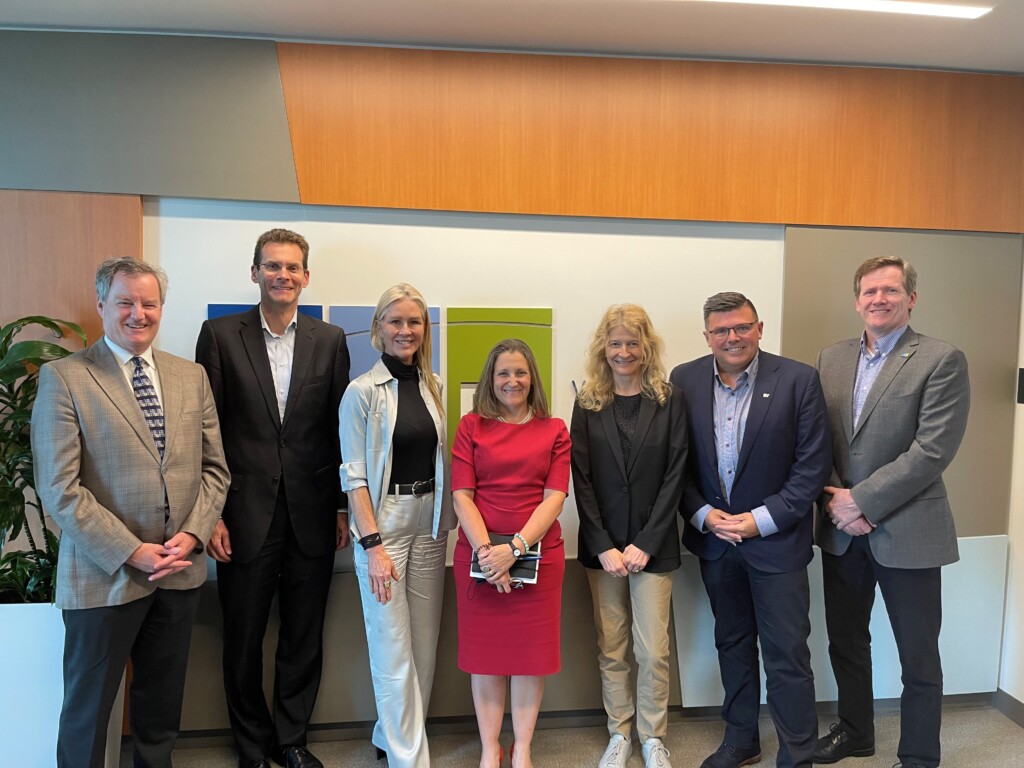 Last week, Clark Wilson Managing Partner and Western Executive Council (WEC) member James Speakman attended a very special event hosted by the Canadian Chamber of Commerce with The Honourable Chrystia Freeland, Deputy Prime Minister of Canada, and Minister of Finance to discuss how to strengthen the Western and Canadian economies.
With an intimate audience of 15 WEC members (six of whom attended in person – see photo), Minister Freeland shared her thoughts on the current economic climate and what is concerning Canadians, as well as her optimism for both the mid-term and long-term for Canada, the economy and our place in the world.
Members of the Council and Minister Freeland engaged in an open, candid hour-long discussion of matters of interest to Western Canada, including agriculture and natural resource development, housing, the workforce and scarcity of workers, and immigration.
Read more about this event on the Canadian Chamber of Commerce here.