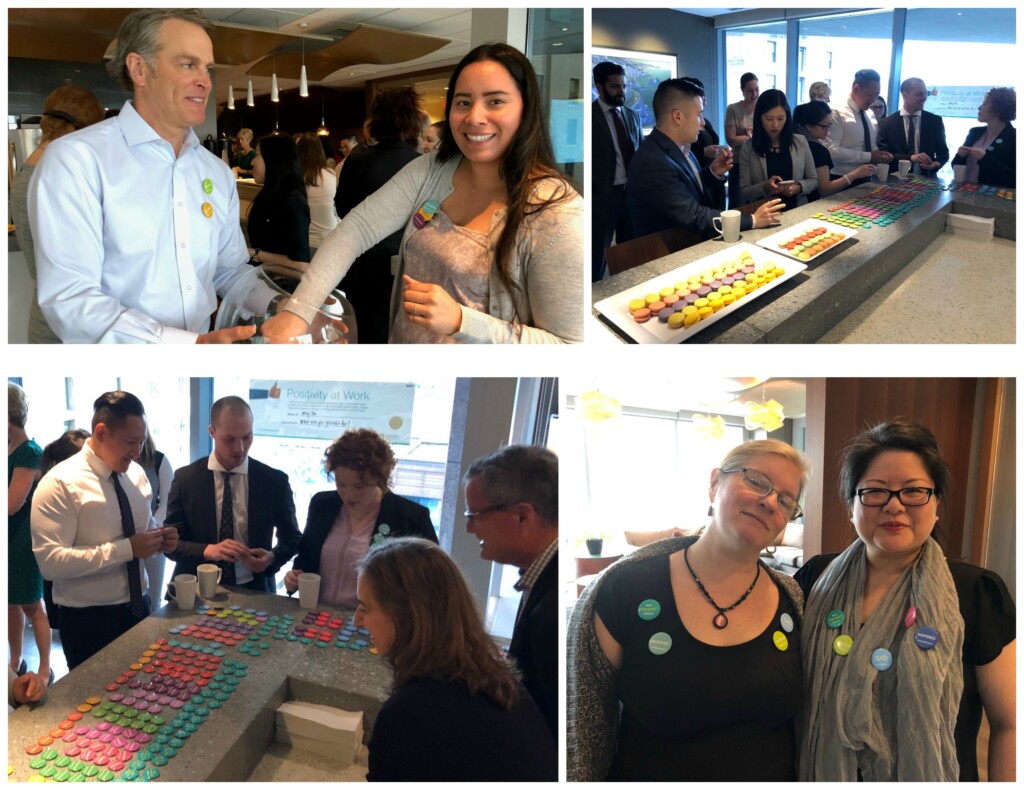 Our firm is a proud participant of the Canadian Mental Health Association's Not Myself Today campaign. This initiative helps companies and their employees build greater awareness, reduce stigma, and foster safe and supportive cultures surrounding mental health.
Our launch was hosted by Managing Partner James Speakman, who noted that in any given year, one in five Canadians will personally experience a mental health problem or illness.
Lawyers and staff selected from an array of mood button pins and chatted about workplace wellness and mental health over "mood" teas and macrons.
This initiative, which continues with regular activities and learning throughout the year, reflects our values: caring, quality, teamwork and trust.