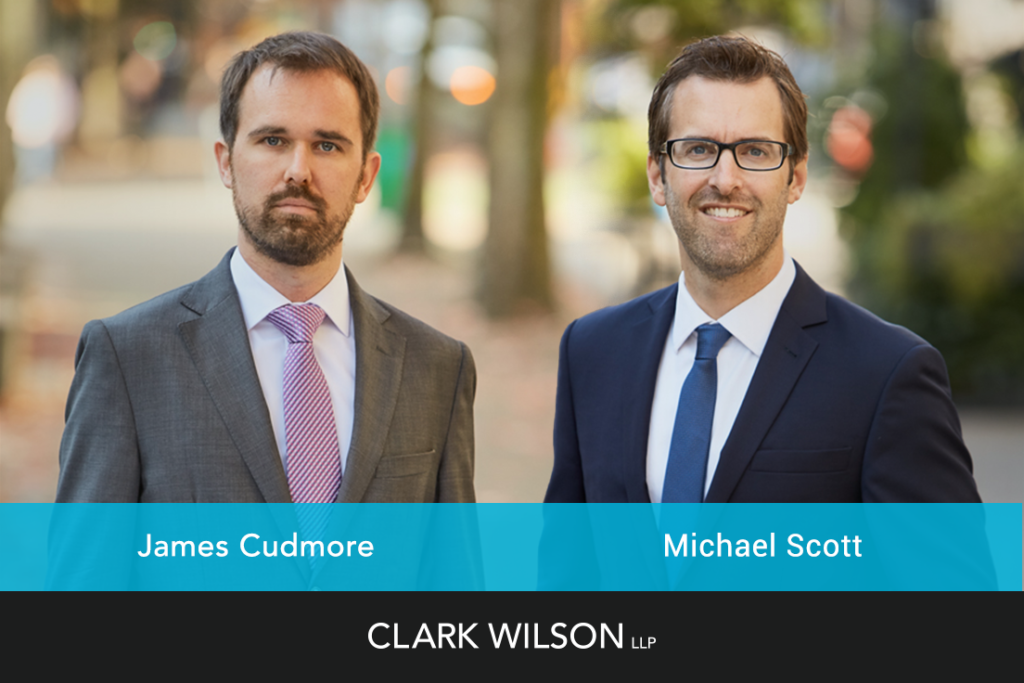 We are pleased to announce the appointment of two new partners, effective January 2021:
James Cudmore
Family Law
With a systematic approach to family conflicts, James facilitates outcomes that allow our clients to move past these emotional times with certainty. James has handled numerous sensitive and noteworthy cases that have helped shape family law. This experience provides him with the credible knowledge his clients need when they are faced with similar complex litigation. James has a proven ability to deliver successful outcomes to even the most insurmountable cases.
Michael Scott
Estate & Trusts Law | Elder Law | Charities & Not-For-Profits
Estate planning and administration can often put individuals in positions where they are required to make difficult decisions. Michael is passionate about helping individuals work through their options by simplifying complex legal principles to ensure that the decisions they do make are well-informed ones. His clients find much-needed relief with Michael's personable and knowledgeable approach to addressing these challenges.
Their work and results in their respective practice areas continue to help our firm reach new heights. Please join us in congratulating James and Michael on this latest achievement. We look forward to years of working together to serve our clients.