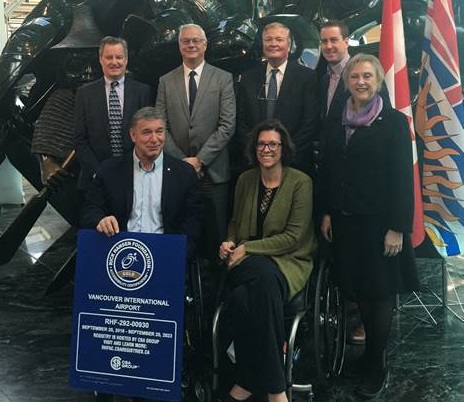 Today, the Vancouver International Airport Authority was the first airport to receive the Accessibility Certified Gold rating under the Rick Hansen Foundation Accessibility Certification (RHFAC) program.
We'd like to congratulate our clients the Vancouver International Airport Authority and Rick Hansen Foundation for this significant milestone.
The RHFAC is the first program to measure the level of access beyond building code. It is based on the holistic user experience of individuals with varying disabilities affecting their mobility, vision and hearing. To date, over 1,100 buildings across BC are registered to be rated.
To learn more about YVR's work in improving accessibility for employees, passengers and partners, click here.
Read more from Clark Wilson's Managing Partner James Speakman.