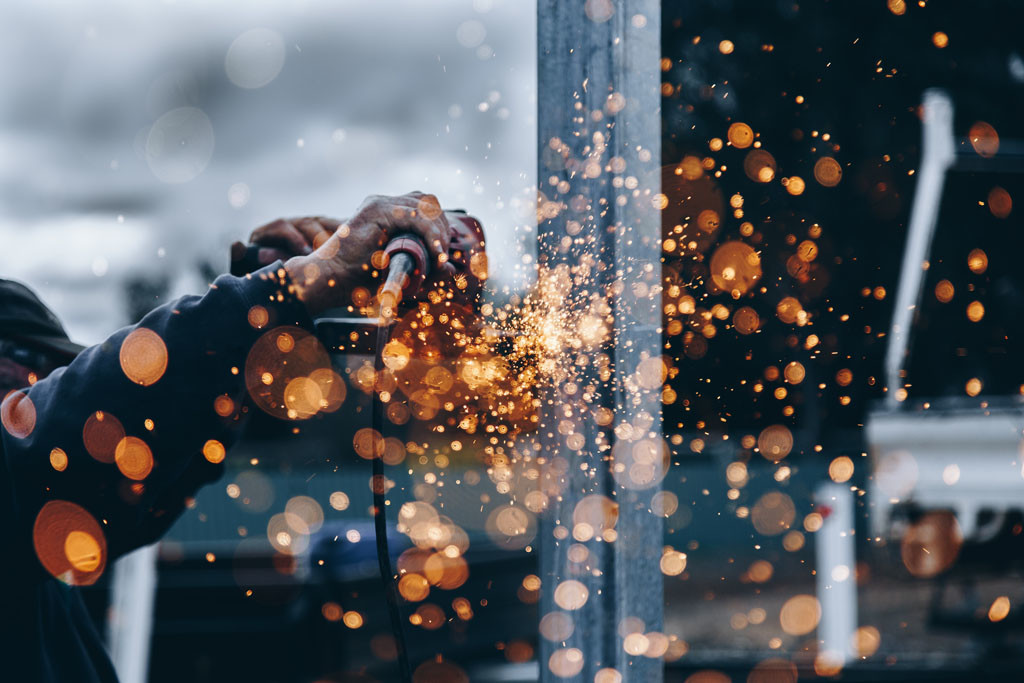 COVID-19 has had a profound impact on our daily lives.  Construction firms are also grappling with how to proceed in light of the requirements for social distancing, self-isolation and associated labour shortage and supply chain challenges.   Parties are considering their contractual rights and obligations as manpower and resources are strained as a result of COVID-19.  Meanwhile, we all try to uphold our civic duty to help flatten the curve.
This article will consider:
What does construction work look like under COVID-19 conditions?
Do parties have recourse to force majeure clauses?
Do parties have recourse to excusable delay clauses?
Can parties rely on the doctrine of frustration?
1. What does construction work look like under COVID-19 conditions?
We are all doing our part to contain the spread of the virus in the hopes of soon returning to public life. Those of us that can stay home are.  Certain services, including construction work, have been deemed essential and construction projects can proceed for the time being.  However, the Provincial Health Officer (the "PHO") has said that construction projects must be carried out in accordance with certain health and safety protocols if they wish to continue operating.  These requirements are set out in our article, COVID-19: Health and Safety Protocols for Construction Sites.  The requirements include self-isolation (when required), social distancing and increased sanitizations measures.
Notwithstanding proper health and safety measures on site, contracting parties find themselves unable to perform their obligations.  There is a shortage of labour as specific workers or entire crews may be in self-isolation due to an outbreak of COVID-19, associated symptoms, or possible exposure to a confirmed case.  Work may be delayed due to late or no delivery of supplies.  Material costs may be greater now than when the project was initially bid on.  Contracting parties may also find themselves having to pay a premium for an alternative or temporary crew.
In response, notices of delay are flooding in and demands to meet contractual obligations are issued in response.  Parties are seeking extensions on performance obligations and increased compensation. Others may be considering whether they are relieved of their contractual obligations all together. Some projects/work may already have come to a halt and, in the weeks to come, parties may be looking to the suspension and termination provisions in their contracts.
While maintaining a clear focus on the obligation to protect the health and safety of the workers on a construction site, parties must also consider how contractual obligations will be fulfilled under these changed circumstances.
2. Do parties have recourse to force majeure clauses?
A force majeure clause will set out the parties' obligations in the event that a supernatural event makes performance of the contract impossible.  A force majeure clause may list certain events, usually "acts of god", that would relieve a party from further performance.  A force majeure clause may not list a pandemic as a triggering event but may include public health emergencies and/or, more generally, events beyond a party's reasonable control.  COVID-19 will probably constitute such an event for the purposes of most force majeure clauses.
Clark Wilson LLP has previously considered the application of force majeure clauses in contracts and the common law doctrine of frustration.  Generally speaking, force majeure clauses have a high bar for enforcement. In order to rely on a force majeure clause, a party must show that performance of its contractual obligations was impossible for a reason beyond its control, not just that performance would be impractical or more costly.  The party will have an obligation to mitigate the potential damage or loss.
As set out in the article reference above:
The relief available to the affected party would flow in accordance with the terms of the contract, which may include: (i) the requirement of notice to be given; (ii) a grace period in which some or all of the obligations are suspended until the circumstances can be dealt with or revert to normal; and (iii) a point at which the obligations are terminated, or an option to terminate is made available, if the circumstances persist for a certain period of time.
In the construction context, the force majeure clause may allow for compensation, although it is more likely that additional compensation is expressly excluded.  The force majeure clause is more likely to allow for an extension of time for the duration of the force majeure event. It is likely that the clause contains an express obligation on the party relying on the clause to mitigate and work around the force majeure event to the extent possible.
3. Do parties have recourse to excusable delay clauses?
Many standard form construction contracts have their own form of a force majeure clause. The CCDC 2 and 17, for instance, list various excusable events that would allow a party to submit a notice of delay, without penalty, including:
A stop work orders issued by a public authority, and
Any other cause that is beyond the control of any party.
These provisions are not intended to protect the parties from usual business risks that a party would normally account for.   They are intended to address circumstances like COVID-19 that are beyond the parties' control.
With respect to delays due to stop work orders, in B.C. the PHO has not issued any such order with respect to construction sites.  The guidelines for construction sites say that individuals are not permitted to enter a jobsite if they have exhibited symptoms of COVID-19 within the past 14 days.  It is not clear whether the guidelines constitute a stop work order for those individuals.  It is likely that the clause was intended to address a total cessation of work on the project.
The provision is likely to be debated at some length in light of COVID-19. It is noteworthy that CCDC 2 and 17 entitle the contractor or trade contractor to both an extension of time and costs in response to a stop work order. Contractors and subcontractors may be hoping to characterize delays arising from COVID-19 as stop work orders for this reason.
COVID-19 will likely constitute an event that is beyond the control of any party.  Many contracting parties are providing notice pursuant to GC 6.5.3 (CCD2 and 17) of delays attributable to labour and material shortages.  The provisions only entitle the contractor or trade contractor to an extension of time for the duration of the delay event. Costs are only allowed where the delay result from actions of the owner or its representatives.
A party relying on the excusable delay provisions must show actual delay.  Delivering a cautionary or preemptive notice that the COVID-19 circumstances may result in delay, will not translate into an extension of time and further compensation.  The excusable delay provisions, as a form of the force majeure clause, should also have a high bar for enforcement.  The party relying on same should expect to must show that it was impossible, not just more expensive, to continue with the work.  A party seeking to rely on the excusable delay provisions will also have an obligation to mitigate the potential damage or loss caused by the delay.
4. Can parties rely on the doctrine of frustration?
The doctrine of frustration may operate whether or not the contract contains a force majeure or excusable delay clause.  Briefly, for a contract to be frustrated its performance must be radically different from that which was contemplated when the contract was entered into.  Like force majeure clauses, there is a high bar for enforcement and the affected party must prove many elements of the doctrine in order to obtain the equitable relief. These elements include, but are not limited to, the frustrating event cannot be self-induced, mere inconvenience will not satisfy the test, and the disruption must be protracted and affect all aspect of the purpose of the contract.  Frustration operates when a situation arises for which the parties made no provision in the contract and frustration will bring the contract to an end.
In the construction context, parties have had to adapt to the PHO's health and safety requirements and they face challenges in meeting their obligations due to labour and materials shortages.  However, these obstacles, although onerous and costly, likely do not constitute performance of the work in a radically different manner.
Closing Remarks
No doubt, now is a time to focus on our civic responsibility to maintain health and safety.  Unfortunately, there will be financial consequences to all parties on construction projects arising from the Covid-19 crisis. All reasonable efforts should be made to mitigate and minimize the impact and costs.  Contractual rights and obligations will be debated in the weeks and months to come.  However, we are hopeful that construction work will continue in B.C. with a united front to make all best efforts to keep projects going in these challenging times.