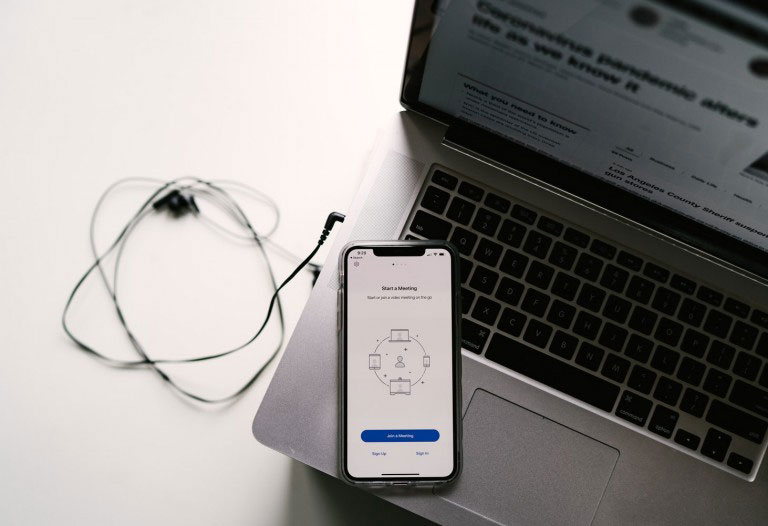 Managing a strata corporation on the best of days is a cumbersome task where council members are called on to navigate through a maze of requirements under the Strata Property Act ("Act") to adequately fulfill their duties and obligations to the Strata Corporation.  Add COVID-19 into the mix and we now go down a rabbit hole where council members face situations that, like most of the rest of the world, surpass their imagination.  Council members are volunteers who, for the most part, have no legal training on the interpretation of the Act. When Dr. Bonnie Henry asked us to stay at home, physical distance and not hold gatherings of 50 people or more, strata corporations were left scrambling in the middle of AGM season. This led to the cancellation of many general meetings. With the Act requiring an AGM to be held within two months of the fiscal year end and standard bylaws that don't contemplate electronic general meetings, this was unchartered territory for most council members. For the most part, it seemed that those that could press pause did, in the hopes that the general meetings could be held in a month or two once the pandemic was over. However, it has become clear that while the government's Restart Plan will have us leaving our homes a little more often, life as we knew it is not going to resume anytime soon. Where does this leave us now?
Calling and holding a Council Meeting
The Restart Plan tells us that physical distancing is still important. In private or social settings, Dr. Henry recommends that gatherings with people outside of your household should be between two and not more than six people. With respect to business operations, the goal is risk mitigation by either ensuring physical distance is maintained, barriers installed or personal protective equipment used. This suggests that unless you have the space to hold a council meeting in a way that ensures physical distancing, it's probably best for the time being to continue holding them electronically. This is particularly so if any of the council members or the strata manager is part of a group that is more vulnerable to the virus. Fortunately, the Standard Bylaws allow for electronic council meetings. Even if those bylaws have been repealed, BC's April 15, 2020 Ministerial Order No. M114 now permits all council meetings and general meetings to be held electronically regardless of whether they have a bylaw that permits it or not.
Observers at strata council meetings and Council Hearings
Technology allows for various methods of in-person meetings whether by Zoom, Skype, FaceTime, Whatsapp, MS Teams, Goto Meetings and FaceBook – just to name a few. These platforms allow participants to attend a strata council meeting by audio or video conferencing. However, old tech, like a telephone conference call also works really well. The key to a successful council meeting is to have a focussed agenda and a way of ensuring that every council member who wants to say something is given the opportunity. There are many ways to do this. On a telephone conference call, the chair can call out each council member and ask whether they wish to make a comment or add to the discussion. With a video conference, many of the platforms have chat functions or other ways of signaling that a person wants to speak. Voting can be handled similarly (i.e. roll call). Once council members are familiar with their chosen platform, they can develop procedures that work for them to avoid everyone talking at once and ensure that the Act and bylaws are followed. One way to help everyone on council to get comfortable with the chosen platform is for the host of the meeting, at a date and time prior to the scheduled council meeting, spend 10 minutes at a "practice meeting" so that they know how to enter the meeting, leave the meeting, mute themselves and run through some of the other features that you might want to use during a council meeting.
Standard Bylaw 17 allows owners to attend council meetings as observers except for those portions of the meeting dealing with bylaw contraventions, rental exemption hearings and any other matters where the presence of the observer would unreasonably interfere with a resident's privacy. Owner or tenant hearings, requested under section 34.1 of the Act, can also be held electronically. The pandemic does not limit the ability for observers to attend or hearings to be held at strata council meetings except that owners will need to be provided with the necessary information to join the electronic meeting. In addition, the council will need to be able to confirm that owners have left the electronic meeting for those portions they are not permitted to attend.
Decisions of the strata council
Pandemic or not, for strata council decisions to be valid and enforceable, such decisions must be made at a duly constituted meeting of the strata council and recorded in the minutes of such meeting (Kayne v. The Owners, Strata Plan LMS 2374, para 23). This means that every decision, whether initially made by email, telephone or video conference, must appear in minutes of a council meeting to be enforceable. Nothing in the pandemic changes this.
General Meetings
BC's Restart Plan suggests that it will be a long time before gatherings of 50 people or more will be permitted again. Given the deadline for holding AGMs in the Act and the need to call an SGM to fund necessary repairs, strata corporations, particularly large ones, are going to have to get used to the idea of holding electronic general meetings. Like doing anything else for the first time, it takes some time and effort to make sure you do it right.
Things to consider when you want to hold an electronic meeting for the first time include the following:
How will people sign in? How are they issued voting cards?
Will extra time be required to permit sign in?
How will proxy certification happen?
Will you assign someone to receive those proxies in advance and at the time of sign in?
Once you establish quorum, how will you ensure quorum is maintained?
Who will be taking minutes?
Will the chair host the meeting or will that be someone else?
When it comes time to discuss resolutions, who will moderate to ensure owners are able to speak in an orderly fashion?
How will voting take place? Who will be the scrutineers? What if someone asks for a secret ballot?
How are proxies counted?
How will you ensure that fractional votes for non-residential strata lots are properly counted?
How will council nominations and elections be handled?
To minimize discussion at the general meeting, will you hold an electronic information or townhall meeting?
How many people will you need to help run the meeting?
None of these issues are insurmountable problems. They just require careful planning and some practice. After one or two electronic meetings, it will get easier and easier. Holding a "practice meeting" with council and some volunteers to run through the procedural portions of the agenda will also help. Here are some further things to consider when planning your electronic general meeting.
A popular alternative is to hold a restricted proxy meeting. This is a general meeting where owners are strongly encouraged to submit a proxy that directs the proxy holder how to vote. If it is an AGM, the restricted proxy will also include the nominees for council. Usually, the proxy holder will be one of the council members, but it does not have to be. The idea is if every owner submits a restricted proxy, then the only people that need to attend the general meeting are the proxyholders. In theory, if everyone submits a restricted proxy, then no one other than the chair and proxyholder attends. Often, though not always, it is useful to hold an electronic information or townhall meeting before the general meeting. Not only does it provide extra practice for managing an electronic meeting for the host, it allows owners to discuss the resolutions and council to explain why those resolutions are being proposed without the extra work of managing voting. A restricted proxy meeting is meant to allow the general meeting to proceed quickly and efficiently without having to trying to manage an electronic meeting with lots of attendees.
However, a restricted proxy meeting is not appropriate for every situation. Where the resolution or budget being proposed is controversial, the more likely that some of those owners won't want to give their proxy, restricted or otherwise, to anyone. If there are owners that don't trust the council members, those owners may not also be willing to give their restricted proxy to a council member. In either situation, owners may want to attend in person or send a proxy of their choosing that they can trust. Standard bylaw 26 allows owners, whether or not they are eligible to vote, to attend a general meeting. So, even if you call a restricted proxy meeting, if an owner wants to attend or to send a proxy holder other than the one council designates to the restricted proxy meeting, the strata corporation will have to accommodate that request. Ultimately, there is no provision in the Act that allows a strata corporation to prevent an owner from attending an electronic meeting or requiring them to provide a proxy to only specified persons.
Please contact any of the Strata Property Group lawyers at Clark Wilson LLP for further information.
For more legal analysis of how COVID may affect your business, or personal affairs, visit Clark Wilson's
COVID-19 Resource
and
FAQ
pages