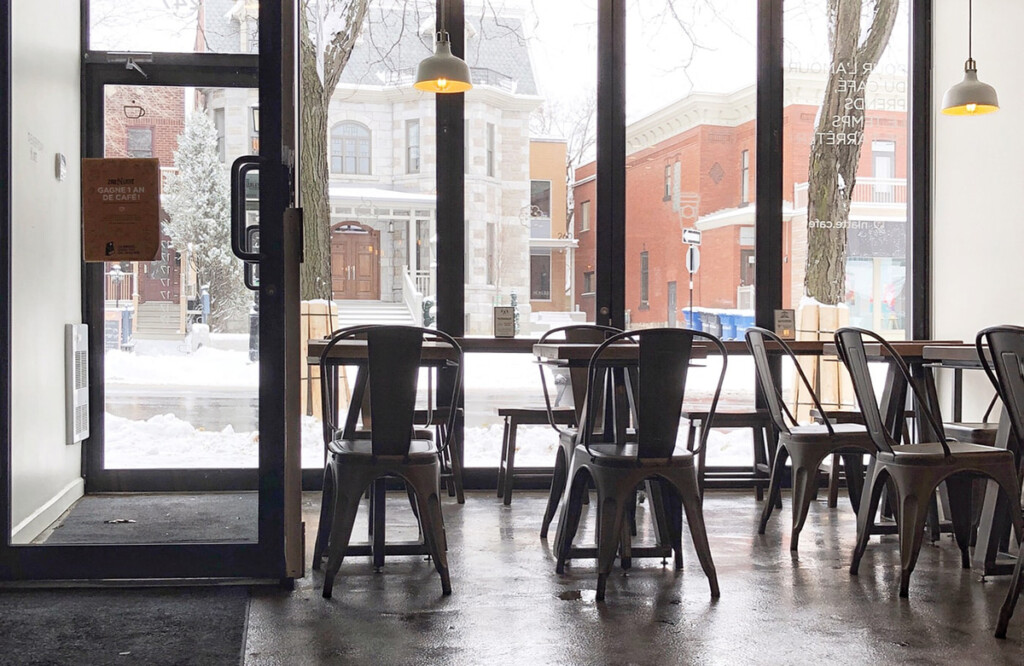 The COVID-19 global pandemic poses an unprecedented risk to public health and safety and has already had a tremendous impact on our economy, forcing businesses to close, projects to shut down, and creating new liability exposures. Consequently, businesses and insurers have many questions regarding policy wording and insurance coverage relating to COVID-19. Will a commercial policy respond to cover business interruption losses? Will a builders' risk policy respond to inevitable losses from project closure and delay? Will an employment practices liability policy cover potential lawsuits commenced by an employee alleging negligence for exposing the employee to COVID-19?  Will a directors and officers policy respond to potential claims against senior management by shareholders or investors arising from corporate decisions made in response to COVID-19?
To answer these questions, the Clark Wilson Insurance Group is presenting a series of articles through its COVID-19 INSURANCE SERIES. In this article, we address select issues regarding whether a commercial policy will respond to claims by a business for COVID-19 related business interruption losses.
Business Interruption Coverage
Business interruption coverage is one type of coverage available under commercial insurance policies.  The reality of COVID-19 is that businesses have either been forced to close due to actual or suspected infiltration of the virus in a place of business or among members of a business, or because of government edicts to close in order to maintain social distancing. In either event, businesses will suffer significant financial loss due to their cessation of business.
In order for a loss to trigger coverage in a first-party commercial insurance policy (those responding to losses suffered by a business itself), there must be some sort of "direct physical loss" or "property damage" to property – even for business interruption claims. If COVID-19 is suspected of actually being present at your place of business leading to its closure, is that sufficient to trigger coverage? What if there was no infiltration of the virus but a business complies with government mandated closure?
The answer is that, subject to the operation of exclusions, there may be coverage, and it will depend largely on the specific policy wording and the facts underlying the loss.
First, there must be "direct physical loss" or "property damage".  The infiltration of a virus into a business can constitute "direct physical loss".  While Canadian courts have not directly addressed whether the presence of a virus causing a business's closure constitutes damage to or loss of property insured under the policy, where conditions in or around a building are hazardous to human health or render the building unfit for use, at least one court in Canada and some courts in the USA, have determined that such circumstances constitute property damage or physical loss sufficient to trigger coverage under the policy. For example, the presence of asbestos in a building constituted "direct physical loss" under an all-risks policy,[1] the possibility of a rock fall rendering a home unsafe to live in constituted "direct physical loss" to the home,[2] and the presence of gas fumes in a building adjacent to a Tim Hortons restaurant prompting a fire inspector to close the Tim Hortons due to an explosion risk constituted "direct physical loss…or damage" where the insured sought to recover business interruption losses.[3] Common to all of these examples is an identifiable risk to human health and safety in or near a building rendering it unfit for use.
What if the business closes due to a government mandated shut down, but there is no evidence to suspect the actual presence of COVID-19 at the business? Such a circumstance is unlikely to constitute "physical loss" or "property damage". Government mandated closures, when not coupled with the actual presence of COVID-19, are prophylactic measures intended to prevent the spread of COVID-19 generally and encourage social distancing. For such closures to constitute "physical loss" or "property damage" would likely stretch the meaning of those phrases beyond reasonable interpretation.
Of course, the exact policy wording and the particular facts of a case will be determinative. It is possible that where the actual presence of COVID-19 causes a business to close, there may be first-party coverage under commercial policies. However, as always, coverage is subject to the operation of exclusions (addressed below).
If a loss is covered under the policy's insuring agreement, exclusions narrow coverage by removing otherwise covered losses from coverage. Some insurance policies specifically exclude losses relating to microorganisms. One such exclusion reads, in relevant part:
This policy does not insure any loss, damage, claim, cost, expense or other sum directly or indirectly arising out of or relating to:

mold, mildew, fungus, spores or other microorganism of any type, nature, or description, including but not limited to any substance whose presence poses an actual or potential threat to human health.

This exclusion applies regardless whether there is (i) any physical loss or damage to insured property, (ii) any insured peril or cause, whether or not contributing concurrently or in any sequence; (iii) any loss of use, occupancy, or functionality; or (iv) any action required, including but not limited to repair, replacement, removal, cleanup, abatement, disposal, relocation, or steps taken to address medical or legal concerns.

This exclusion replaces and supersedes any provision in the policy that provides insurance, in whole or in part, for these matters.
These exclusions are drafted broadly (the above example reflecting the rule) and extend to exclude losses relating to microorganisms even when other causes contribute to the loss.
Insurance policies also often include exclusions that, in varying ways, exclude loss or damage arising out of "contamination". However, many insurance policies do not specifically define "contamination", leading to some uncertainty. Further uncertainty arises from the mode of transmission of viruses, which is more commonly referred to as infection, rather than contamination.
Some cases consider the mode of a virus's transmission – infection – as being within the meaning of contamination. One Canadian insurance case referred to the following dictionary definitions of "contaminate", which included the concept of infection:
The Oxford Dictionary 3rd edition describes "contaminate" as "to render impure by content or mixture; to corrupt, defile, pollute, sully, taint, infect". Webster's Ninth New Collegiate Dictionary defines "contaminate" as "to soil, stain, corrupt or infect by contact or association, to make inferior or impure by admixture; to make unfit for use by the introduction of unwholesome or undesirable elements."[4]
In at least one US jurisdiction, infection by a virus or microorganism is understood to fit within the ordinary meaning of a "contaminant" and as having the effect commonly known as "contamination".[5] However, cases in other US jurisdictions have found the terms "contaminant" or "contamination" to be ambiguous when not clearly defined in the policy.[6]
It is unlikely that insurers intended to draft first-party policies to cover business closures related to perils such as the COVID-19 pandemic, without including a specific endorsement regarding viral outbreaks in the policy. Common exclusions, such as the two noted above, likely exclude losses arising from the presence COVID-19 from coverage. However, each case turns on its facts and the specific policy wording at issue.
If you have questions about COVID-19 and its impact on insurance coverage, the insurance group at Clark Wilson LLP is here to provide you with coverage advice.
---
[1]
Sentinel Management Co. v. New Hampshire Insurance Co.
, 563 N.W.2d 296 (Minn. Ct. App. 1997)
[2] Murray v. State Farm, 203 W.Va. 477, 509 S.E.2d 1 (W. Va. 1998)
[3] D.P. Murphy, Inc. v. Laurentian Casualty Co. of Canada, [1992] P.E.I.J. No. 70 (PEISC) [D.P. Murphy]
[4] D. P. Murphy
[5] First Specialty Ins. Corp. v. GRS Mgmt. Assocs., 2009 U.S. Dist. LEXIS 72708 (S.D. Florida); see also Nova Cas. Co. v. Waserstein, 424 F.Supp.2d 1325 (S.D.Fla. 2006)
[6] Keggi v. Northbrook Prop. & Cas. Ins., 13 P.3d 785 (Ariz. Ct. App. 2000); Parks Real Estate Purchasing Group v. St. Paul Fire & Marine Ins. Co., 472 F.3d 33 (2d Cir. N.Y. Dec. 21, 2006); Re Liquidation of Legion Indem. Co., 44 N.E.3d 1170 (Ill. Ct. App. 2015)
For more legal analysis of how COVID may affect your business, or personal affairs, visit Clark Wilson's
COVID-19 Resource
and
FAQ
pages