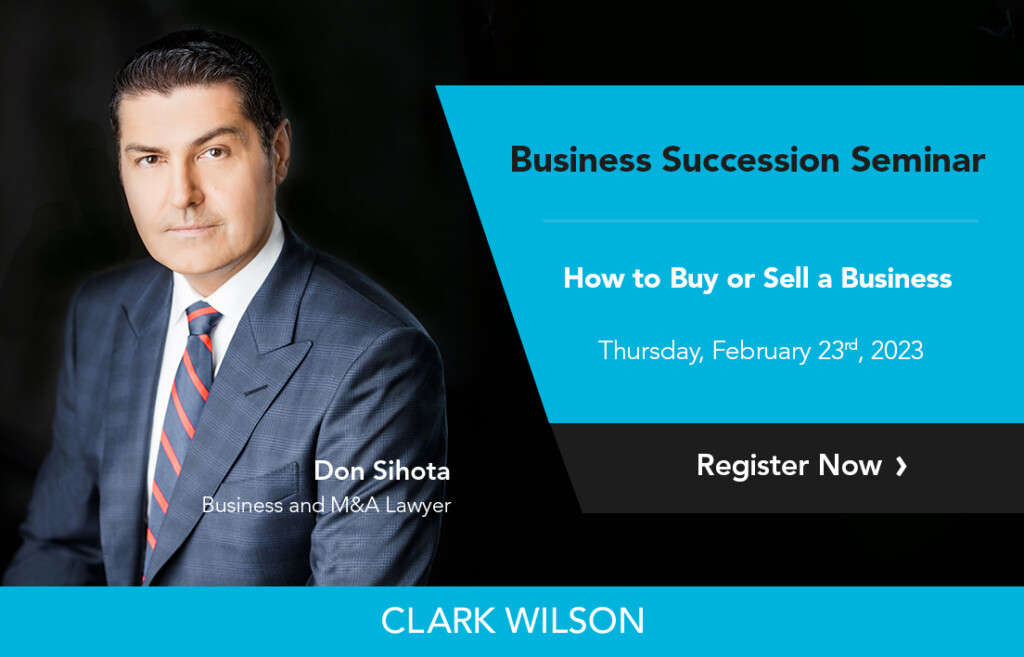 Don't miss Don Sihota's business succession seminar on Thursday, February 23rd. During the half-day seminar you'll learn how to:
> Prepare your business for sale
> Determine the value of your business
> Structure the best deal to protect your wealth
> Negotiate to your advantage when buying or selling a business
Don will be joined by three other professionals from the world of business succession. They are Derek Strong, Regional Director at Roynat Capital, Mike Kuiack, M&A Advisor at BK Capital, and Steve Youn, a Partner in MNP's Tax Services team. Registration includes a free one-hour consultation with each speaker.
Learn more about the seminar and how to register here: http://bit.ly/3lsMl81