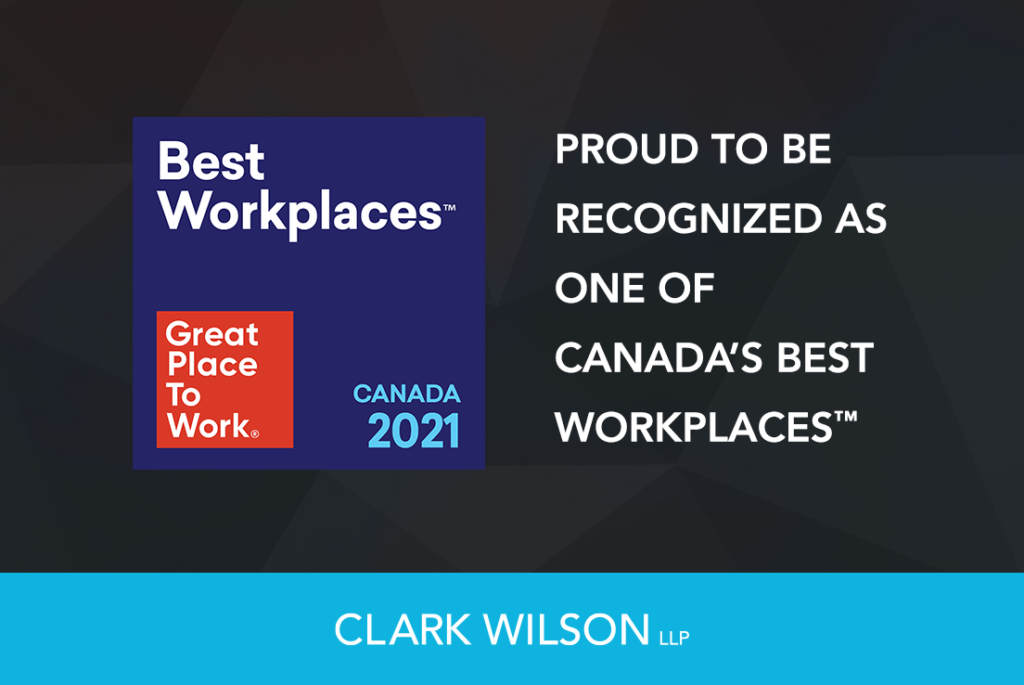 We are proud to again be recognized in the 2021 list of Best Workplaces™ in Canada by the Great Place to Work® Institute. To identify a great workplace, the Institute measures the level of trust employees experience in their leaders, the level of pride they have in their jobs, and the extent to which they enjoy their colleagues.
To be eligible for this list, organizations must be Great Place to Work Certified™ in the past year. From this group, the Great Place to Work® Institute evaluates each of these organizations to identify the top performers as Best Workplaces. The Great Place to Work® Institute's annual list is based on over 30 years of thorough, independent research and analysis.
About Great Place to Work® Institute:
Great Place to Work (GPTW) is the global authority on high-trust, high-performance workplace cultures. Through proprietary assessment tools, advisory services, and certification programs, GPTW recognizes the world's Best Workplaces in a series of national lists including those published by The Globe & Mail (Canada) and Fortune magazine (USA). GPTW provides the benchmarks, framework, and expertise needed to create, sustain, and recognize outstanding workplace cultures. Visit GPTW at www.greatplacetowork.ca.