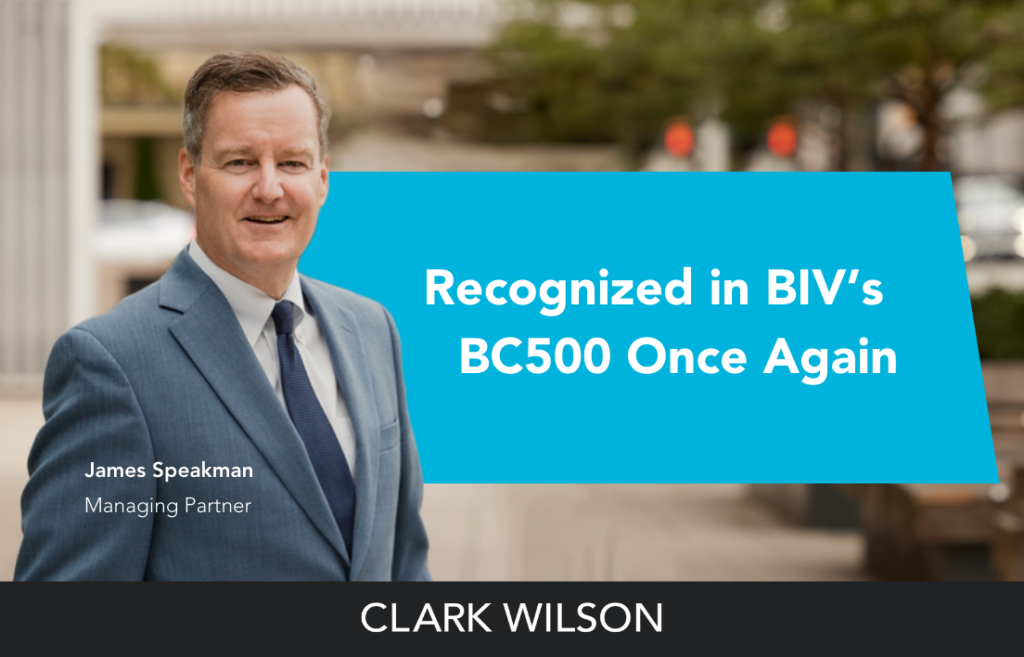 We're proud to announce that our Managing Partner, James Speakman, has been recognized in Business In Vancouver's (BIV) "BC500" list for a third consecutive year.
The list features business leaders who have a notable impact on B.C.'s communities, industries, and economy. In BIV's words, they "influence life and business in British Columbia." James, who has been featured in every edition of the list since it was first published in 2021, was once again recognized within the "Law – Managing Partners" category.
To determine the final list, the BIV team assessed a wide range of factors, including: professional contributions, peer recognition, awards, community involvement, and non-profit work.
Congratulations James!
To learn more about the BC500 list, click here.