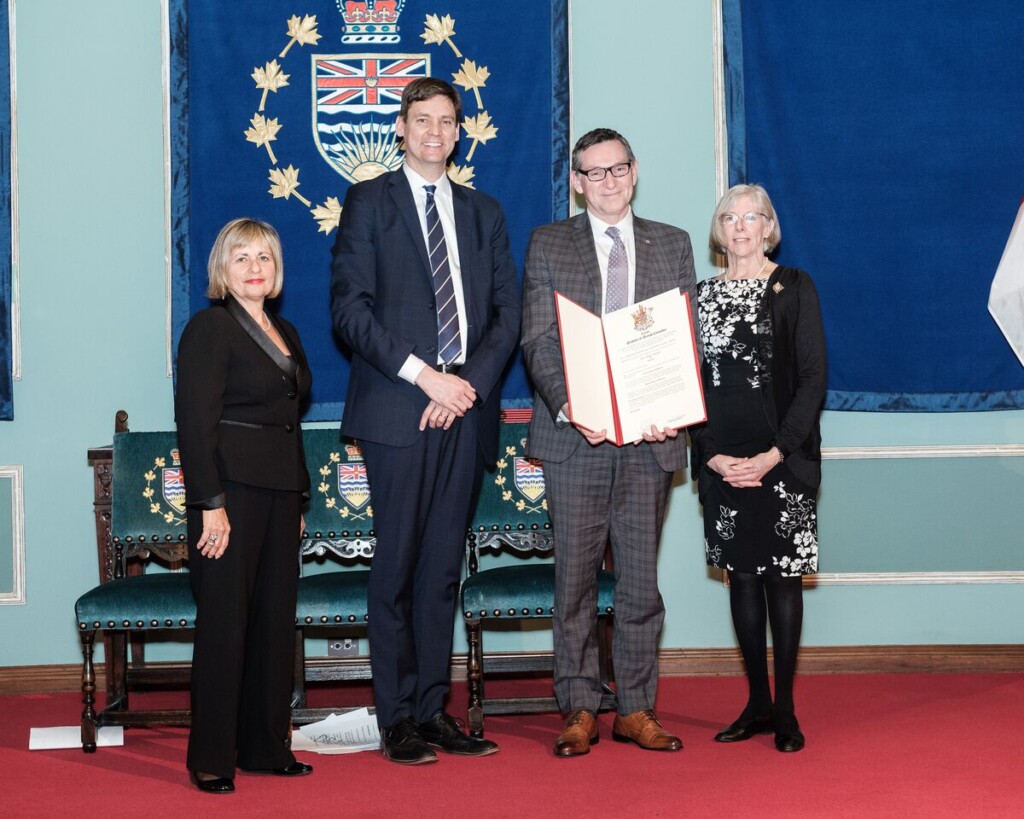 A warm congratulations to Mike McDonald Q.C., who was honoured with the Queen's Counsel (Q.C.) designation at a ceremony last week at Government House in Victoria.
The Q.C. designation is presented to lawyers who demonstrate the highest standards of professional integrity, character and excellence in law. Only 7% of currently practicing in lawyers in B.C. can hold this title. Mike was the only commercial lawyer appointed among the 27 others who received this designation.
It was an honour for Mike to be given this recognition from the Lieutenant Governor of B.C., the B.C. Attorney General, and in the presence of the Chief Justices and judges of the B.C. Court of Appeal, B.C. Supreme Court and Provincial Court.
As co-chair of our Aboriginal Business group, Mike is recognized as an industry leader with a special focus on First Nations business issues. Known for creating innovative commercial agreements through joint ventures and partnerships, Mike has created significant business growth for many First Nations and their members' entrepreneurs.
Mike has presented at many speaking engagements which discuss topical developments in Aboriginal and Business Law, and is involved in various Aboriginal and charitable organizations, such as the Indigenous Bar Association, BC Law Society Bencher's Truth & Reconciliation Working Group, and World Vision Canada.
Congratulations, Mike!