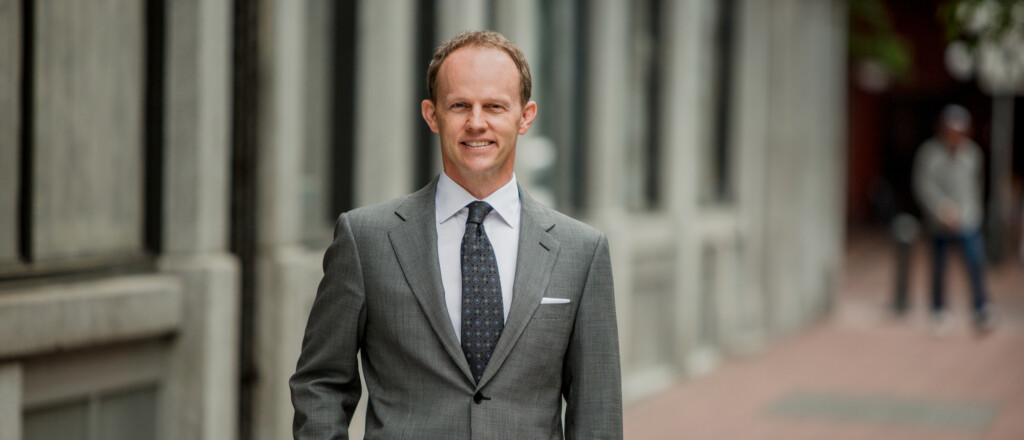 A warm congratulations to Geoffrey White who was honoured with the Queen's counsel (Q.C.) designation last week.
The Queen's counsel designation is presented to lawyers who demonstrate the highest standards of professional integrity, character, and excellence in law. Only 7% of currently practicing lawyers in B.C. can hold this title.
Geoffrey is a leading estates and trusts lawyer and is Counsel to Clark Wilson. He has appeared as counsel at all levels of court, including the B.C. Supreme Court, B.C. Court of Appeal, and the Supreme Court of Canada. His clients have included pro bono representation of leading disability and advocacy organizations.
Geoffrey has also advanced the law as both a Co-Editor of B.C.'s primary estates practice manual and as a leader of the Canadian Bar Association's National Elder Law section, in addition to his extensive contributions to the Continuing Legal Education Society of BC (CLEBC), BC Law Institute, amongst others. As Chair of the Law Foundation of BC, Geoffrey has expanded his passion for access to justice throughout the province, including the opening of seven new community legal clinics.
Congratulations, Geoffrey White, Q.C.!
Read the full press release from the Ministry of Attorney General here.