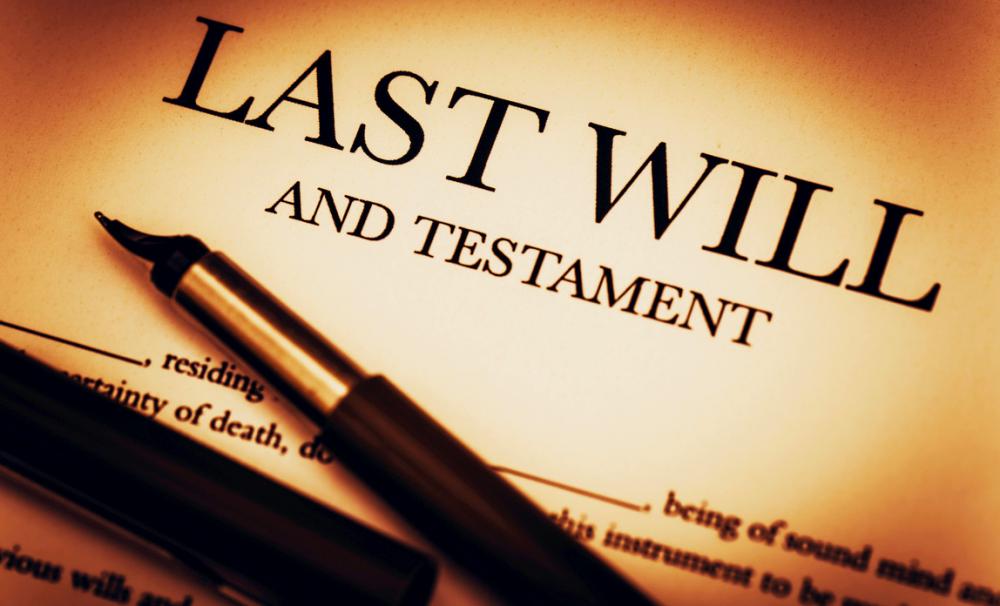 The recent Ontario Court of Appeal decision in Quaggiotto v Quaggiotto, 2019 ONCA 107 ("Quaggiotto") helps to clarify the level of knowledge courts expect a will-maker to have of his or her assets when testamentary capacity is questioned.
The over-arching test to determine whether a will-maker has the requisite capacity to make a Will was laid out in the 1870 case Banks v Goodfellow, LR 5 QB 549.  One of the components of the test requires that the will-maker "understand the extent of the property of which he is disposing."  In cases following Banks v Goodfellow, courts have not required a will-maker's knowledge to be precise or even entirely accurate.  However, the will-maker must have a general sense of the value and nature of the assets they are disposing of.  This principle was affirmed in Quaggiotto.
Facts
The Quaggiotto dispute followed the death of 89 year old Maria Quaggiotto ("Mrs. Quaggiotto") on March 27, 2016.  Mrs. Quaggiotto was survived by two sons, Franco and Livio, who had a longstanding contentious relationship with one another.
In 2011, Mrs. Quaggiotto executed a Will that split her assets evenly between Franco and Livio, and made both sons trustees of her estate.  In 2014, Mrs. Quaggiotto drafted a codicil to the 2011 Will.  This codicil left relatively small bequests to Franco's and Livio's children, with the residue going to Livio.  This disinherited Franco completely.  The 2014 codicil also made Livio the sole trustee of her estate.
Mrs. Quaggiotto's estate was relatively extensive.  It consisted of a variety of business, land and cash interests, including shareholdings in four different family companies.  Mrs. Quaggiotto's ownership interest in these companies ranged from one-third to 50 percent.
Franco challenged the validity of the Will on grounds of improper execution, lack of testamentary capacity, and undue influence.  Under the testamentary capacity question, Franco argued Mrs. Quaggiotto's knowledge of her assets was insufficient to meet the requirements of Banks v Goodfellow.
Analysis
In the trial decision (Quaggiotto v Quaggiotto, 2018 ONSC 345), the Ontario Supreme Court found that Mrs. Quaggiotto understood that she was the sole beneficiary to her late husband's estate, she knew what her interests in the family companies were, and she knew she had investments, savings accounts and chequing accounts.  Each of these, in the court's judgment, were evidence that Mrs. Quaggiotto had sufficient knowledge of her assets.  At para 88, Steven Rogin J. stated:
I do not believe that the law requires a testatrix to have an encyclopedic knowledge of her assets.  This is especially so when there is an extensive estate.  It is sufficient for the testator to have a general knowledge of her assets which I find Maria did.
On appeal, the ONCA affirmed the ONSC's findings and at paras 6-7, went into further detail regarding Mrs. Quaggiotto's knowledge of her assets:
The factual finding that Mrs. Quaggiotto had knowledge of her assets was supported by the evidence.  In support of his conclusion, the trial judge relied on the testator's knowledge of her holdings in the family corporations Blueview and Caboto Construction; the details of Mrs. Quaggiotto's assets found in the handwritten notes of her solicitor's assistant, Ms. Kerim.  There was also evidence of Ms. Bartol, a designated capacity assessor and practicing geriatric nurse consultant, whose June 6, 2014 report stated that she was satisfied that Mrs. Quaggiotto knew what her assets and her net worth were…
…Moreover, Mr. Maggio [her solicitor] and Ms. Kerim reviewed the codicil line by line with Mrs. Quaggiotto and witnessed her signature.  The Codicil described her assets in detail.  Lastly, the law does not require that a testator have an encyclopedic knowledge of her assets.  As stated by Justice Laskin in Orfus Estate v Samuel & Bessie Orfus Family Foundation, 2013 ONCA 225 at para 60:
A competent testator does not have to know the precise makeup of her estate.  She only need know in a general way the extent and nature of her property.
Conclusion
Quaggiotto does not change the law on testamentary capacity.  It does, however, provide an example of how courts treat a will-maker's knowledge of their assets, and serves as a reminder of how solicitors can and should ensure their clients' testamentary capacity is well-evidenced following their death.
Mrs. Quaggiotto's solicitor, Mr. Maggio, and his assistant were diligent in taking notes throughout the process of making Mrs. Quaggiotto's codicil.  The fact that Mrs. Quaggiotto's assets were laid out in detail in both their notes and in the codicil itself (which Mr. Maggio reviewed with Mrs. Quaggiotto line by line) seemed to provide the ONCA with a certain degree of comfort in finding that Mrs. Quaggiotto had capacity.
In addition, Mr. Maggio required that Mrs. Quaggiotto be assessed by a qualified capacity assessor, whose evidence regarding Mrs. Quaggiotto's knowledge of her assets further demonstrated that Mrs. Quaggiotto had capacity.
As a solicitor, then, the case law does not require you to glean from your client an "encyclopedic" recounting of their assets.  However, (a) taking diligent notes of the details that they are able to provide, and (b) having a professional capacity assessor or another medical professional affirm these details, will all assist in demonstrating capacity should your client's knowledge be questioned following his or her death.