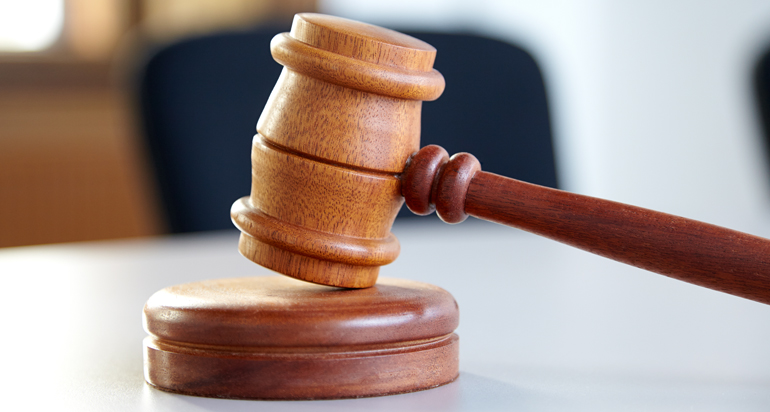 Institutions of higher learning offer students a path to personal and intellectual transformation, and to a fulfilling and interesting life. Of course, certificates, diplomas and degrees are also prerequisites for many careers.
Students, by definition, are learners, but they know that their education puts them on an important pathway that will affect their future. Sadly, many social, health and economic issues affect and afflict young adults just as they are maturing into young adults.
The vast majority of students successfully navigate the stressful and challenging years of higher education, and many institutions are taking active measures to help all their students succeed while still upholding high academic standards.
A small number of students, however, face significant academic challenges and even failures. A small number of those students, for reasons as individual as they are, end up in lengthy, expensive and trying legal battles with their institution.
In this series of articles, we will explore recent court cases and draw upon our experience to formulate a set of specific lessons and management strategies. These lessons and strategies will seek to minimize the chances that this small number of students end up draining time, resources and morale with court battles, while maximizing the chance that they will refocus on learning, growing and moving on.
In this, Part 1, we will highlight two recent decisions of the BC Supreme Court that confirm that our courts are following the rest of the country in giving deference to institutions' academic decisions.
SFU's and UBC's experience
In late 2018, the British Columbia Supreme Court handed down two decisions: one involving SFU and the other involving UBC. Each lawsuit was commenced by a student and, in both cases, the students' primary complaint concerned their institution's enforcement of academic standards.
SFU
In the SFU case, the student (whom we'll refer to as "AW"), was dismissed from a program for poor performance. After exhausting all internal appeals, AW brought a lawsuit against SFU. In most cases, students seek a judicial review of their school's decisions, but here, AW sued the university on the basis of negligence, emotional distress, bullying and various other causes of action.
Nonetheless, the court concluded that the essence of AW's complaints was the university's evaluation of AW's academic performance and therefore dismissed AW's claim.
In doing so, Mr. Justice Myers relied upon and adopted a principle that has been accepted in the Ontario and Manitoba Courts of Appeal, and twice by Alberta's Court of Queen's Bench, which was nicely summarized in one of the Alberta decisions:
A matter is fundamentally academic if it focuses on the academic requirements, rules and regulations that the University applies to students. The issues in this case meet this criteria as they relate to the interpretation of an academic offence, the application of the discipline process and the penalties imposed for academic misconduct. Such matters do not fall within the jurisdiction of this Court, except when they are reviewable on an application for judicial review. A civil suit for damages is not an available remedy.
Mr. Justice Myers concluded that AW's case was "an illustration as to the soundness of the rule: to entertain the claim would entail weeks of evidence as to what transpired in the classroom and other settings, and require the court to second guess the programme's evaluators. The court is not equipped to do that."
We have learned that AW has appealed this decision. We will report back if the appeal is pursued and a decision is released.
UBC
In the UBC case, the student (whom we'll refer to as "MA") was found to have committed plagiarism on an assignment and received a grade of zero on that assignment. MA appealed the decision, but while an appeal to the UBC Senate was pending, MA and UBC entered into a settlement agreement. The settlement agreement's terms were that MA would be permitted to submit a supplementary assignment to attempt to complete the course and, in exchange, MA withdrew her appeal.
Unfortunately, MA failed the supplementary assignment.
MA then brought two court actions.
First, MA asked the BC Supreme Court for a judicial review of the university's conduct in MA's case. The BC Supreme Court dismissed this request. MA appealed the ruling and the BC Court of Appeal confirmed the dismissal.
Second, MA began a separate civil proceeding against the university, as well as several of the administrators and faculty that had been involved in the program or the determination of academic misconduct. MA made numerous allegations, including breaches of the settlement agreement, negligence, civil conspiracy and deceit.
Of interest here are the provisions of the settlement agreement that the court implied (more on implied terms later), namely that:
the topics for the supplementary assignment would be relevant to the course;
the instructor grading the supplementary assignment shall be objective and not biased; and
the instructor shall grade the supplementary assignment in good faith.
Chief Justice Hinkson of the BC Supreme Court found that all of MA's claims were without merit and dismissed them. In doing so, the Chief Justice merely said that "these matters, as in [the SFU decision], are not within the jurisdiction of the Court."
We have learned that MA has appealed this decision. We will report back if the appeal is pursued and a decision is released.
Conclusion
There are many lessons to draw from these cases: the strength, but also the limits of judicial deference toward academic decisions, the importance of "entire agreement" clauses even in informal letter agreements, and the legal importance of acting in good faith.
Stay tuned for Part 2 of this series, where we'll dive further into these lessons learned.
If you would like to engage with us to share what you've taken from these cases and strategies you've explored to resolve litigation commenced by students, we would love to hear from you (our emails and phone numbers are set out below).