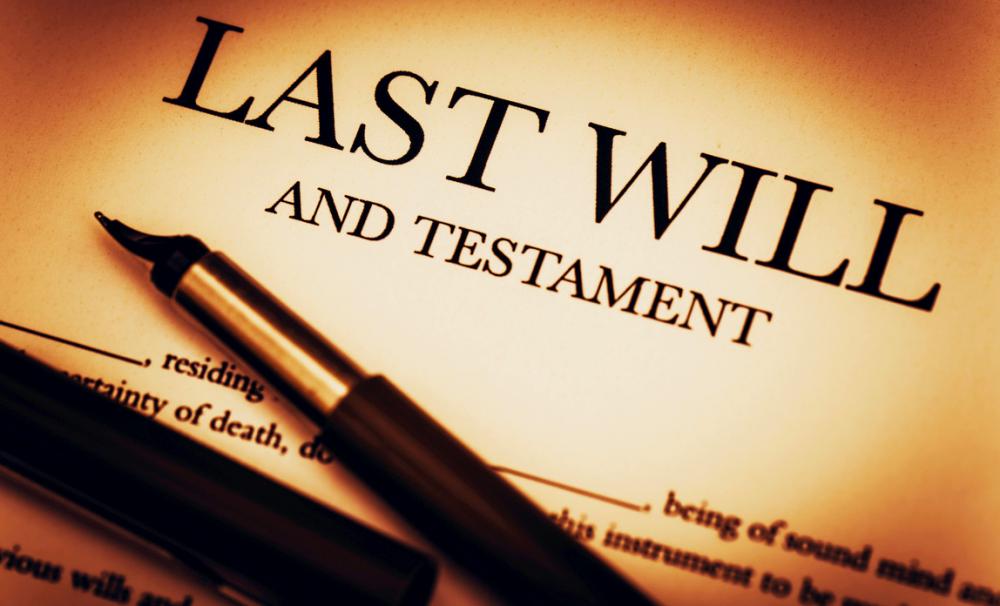 A recent decision from the BC Supreme Court highlights the special nature of testamentary documents, and the consequences that may result where an executor fails to comply with their obligations.
In Sarzynick v. Skwarchuk, 2021 BCSC 443, Justice Morellato considered a case involving a dispute between two siblings over the estate of their mother, Mary. Mary was survived by her two children, Leonard and Caroline, who were the only beneficiaries under the will. Mary appointed Leonard as her executor, and named Caroline as her alternate executor. Prior to Mary's death, Leonard had also been her attorney under a power of attorney document.
After Mary died, Caroline argued that Leonard had breached his obligations to Mary as her attorney, and to the Estate as Executor, and has misappropriated his mother's assets for his own use. Leonard denied Caroline's allegations, asserting that he had a loving and caring relationship with both his parents.
Failure to Disclose
The judge's resolution of the dispute was complicated by Leonard's conduct. The judge described Leonard's lack of disclosure as "egregious", noting that he had failed to disclose numerous key documents, such as his parents' banking documents.
Here, however, Leonard's lack of disclosure started even before the litigation began. Despite repeated request, and Caroline's status as an equal beneficiary, Leonard refused to provide Caroline with a copy of Mary's will. His refusal persisted even after a warrant was issued for his arrest:
[22]         Prior to the onset of this litigation, Caroline repeatedly asked Leonard for their mother's Will and he refused to produce it, despite the fact that Caroline was a named beneficiary and he was acting as an executor.  Caroline was required to requisition a Subpoena, for the production and deposit of the Will at the Supreme Court Registry.  Leonard evaded service of the Subpoena, requiring an order for substitute service.  Still, Leonard did not disclose the Will, and it was necessary to issue a Warrant After Subpoena which resulted in the defendant actually being arrested and jailed for failing to disclose the Will.  Even following his arrest, it took several weeks for Leonard to produce his mother's Will.
The judge undertook as thorough an analysis as she could on the evidence before her, noting that it was difficult to ascertain Leonard's misappropriations with certainty given the significant non-disclosure issues. Ultimately, she concluded that Leonard was required to repay over $400,000 to the Estate, and invoked the remedy of constructive trust to give effect to the repayment.
Leonard's non-disclosure also resulted in him having to pay special costs, requiring him to reimburse Caroline for legal costs:
[255]     Leonard's egregious non-disclosure and wanton disregard for interlocutory orders in this litigation is reprehensible and deserving of condemnation in the form of special costs.  This litigation was considerably more arduous than it needed to be; the fact finding process was materially impaired by Leonard's flagrant disregard for his disclosure obligations.  While material non-disclosure on its own may be insufficient to attract special costs, there are certain circumstances in which the non-disclosure is so egregious that it is obstructive in its purpose and result: see Sull v. Pengelly, 2019 BCSC 1565 paras. 31–35; Manning v. Dhalla, 2019 BCSC 1514; Pirani v. Pirani, 2020 BCSC 1711 50–62.  In this case, the entire trial was tainted by Leonard's non-disclosure.  Only near the end of the trial did Leonard produce his father's POA and a document confirming that his mother had also given her POA to Leonard.  It also became evident at this time that Leonard had financial records at his residence which he had not disclosed, despite his previous claim that he never kept any financial records.  I find that Leonard's non-disclosure during this litigation was deliberate and calculated, thereby deserving of a special costs award.
The Special Nature of Wills
Sarzynick serves as a reminder of the importance of a will and, as a result, the protections that the law provides. When applying for probate, it is the original will document that matters. If the original will cannot be located, then an application may be made using a copy of the will in certain circumstances. This is not always successful, however, and a presumption that the will was destroyed may be invoked, causing the property of the deceased to be distributed differently than what was intended by the will.
The special nature of wills is protected by the law:
Where someone refuses to disclose a will or other testamentary document, such as an estate grant, the person seeking the document may obtain a subpoena from the Court. This requires the person to deliver the document requested within a certain period of time. If the person still fails or refuses to provide the document, as happened in the Sarzynick case, the Court can issue a warrant for their arrest and put that person in jail.
Wills are important documents. As they are meant to "speak" only after a person dies, the law gives wills special protection and importance. Significant legal consequences may follow if someone refuses to produce a will or destroys a will.
For assistance with your estate planning, administration ,or litigation matter, please contact a member of Clark Wilson LLP's Estates and Trusts Practice Group.
---