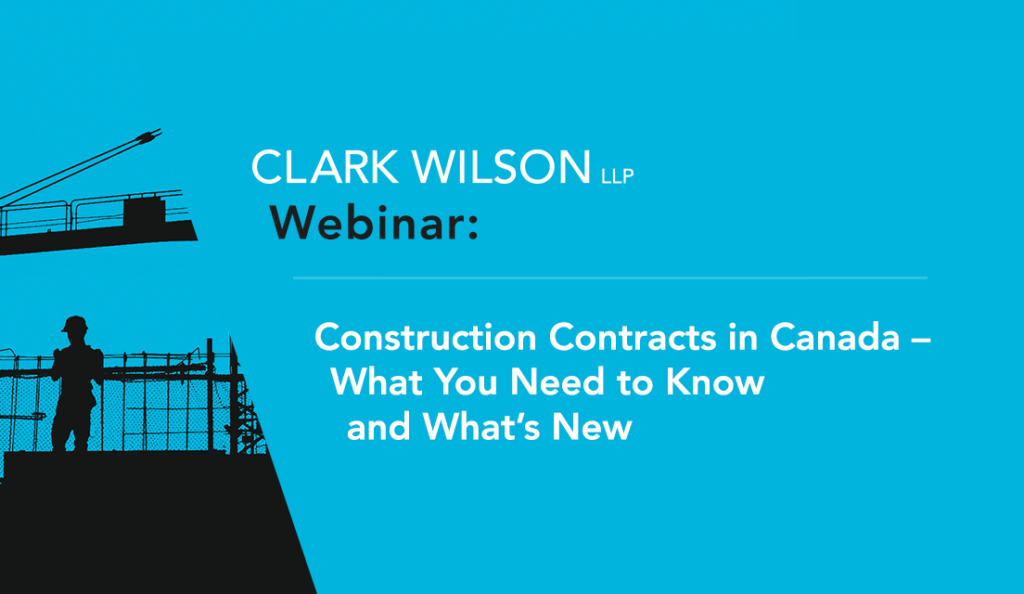 Our Infrastructure, Construction & Procurement group recently hosted a webinar that covered Construction Contracts in Canada – What you Need to Know and What's New. The presenters included Satinder Sidhu (moderator), Scott Lamb and Rosalie Clark.
Getting construction contracts right is critical to the success of any construction project. To get it right, you need to know which contract form is best for your project. You also need to understand the terms of your contract and what they mean.
In this webinar we reviewed forms of construction contracts typically used in Canada and the key terms. We will also reviewed, in detail, the new CCDC 2 (2020) standard form contract so you will be up to date on the latest in construction contracts in Canada.
What You Need to Know
Types of Construction Contracts
Key Issues
What's New
New CCDC 2 (2020) Fixed Price Contract
CCDC 30 (2018) Integrated Project Delivery Contract
---
Our Infrastructure, Construction & Procurement Group have created the Construction Law Bulletin to keep you informed of topical and relevant information as it pertains to the construction industry. Our expertise helps our clients understand how the law may affect their business. The purpose of the bulletins is to ensure you have the necessary information available to you, so that you may better make informed decisions. Sign up for it here.
As the COVID-19 pandemic continues to impact our communities, Clark Wilson's Infrastructure, Construction & Procurement Group has created a webpage to centralize all relevant information and resources to better help you navigate your business. If you have any specific questions, please contact one of our lawyers and we will respond to you as quickly as possible.