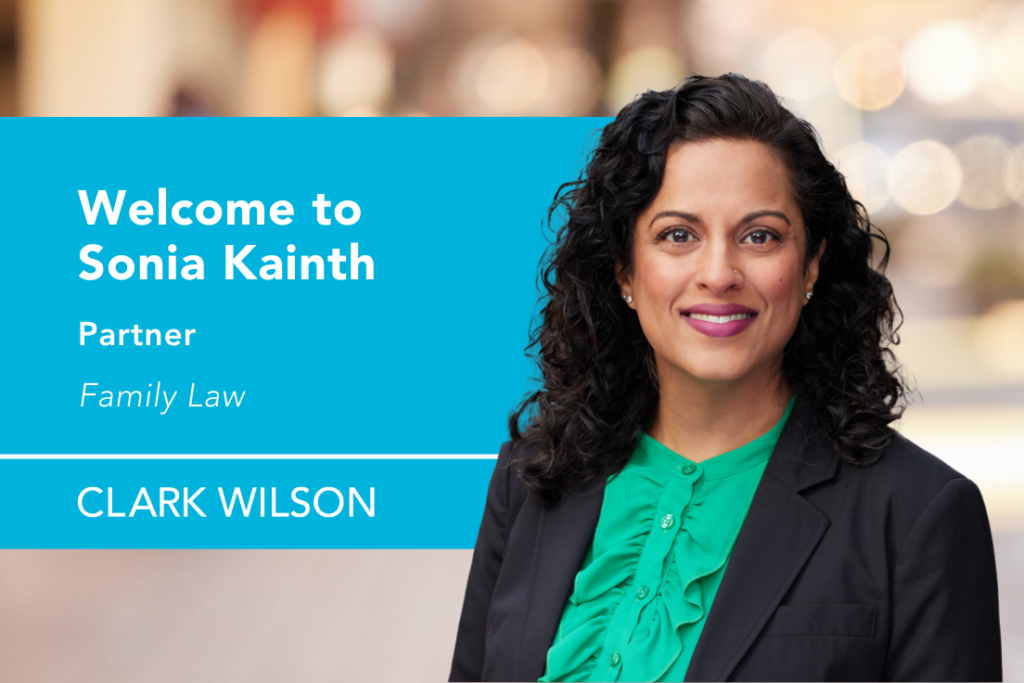 Clark Wilson is pleased to welcome our newest Partner Sonia Kainth to the firm's Family Law practice.
For over a decade, clients have trusted Sonia's compassionate and sensible guidance to help untangle the legal aspects of their evolving family dynamics. Appreciating these matters' deeply personal and emotional nature, Sonia is skilled at helping to de-escalate situations while still advocating for our clients' best interests. As an experienced family litigator and collaborative family law professional, Sonia's ability to anticipate and adapt to rapidly evolving situations helps our clients achieve their best possible outcomes. She provides a calm, practical, and strategic approach to resolving complex issues while ensuring the well-being of our clients and their families is always at the forefront.
Please join us in welcoming Sonia!