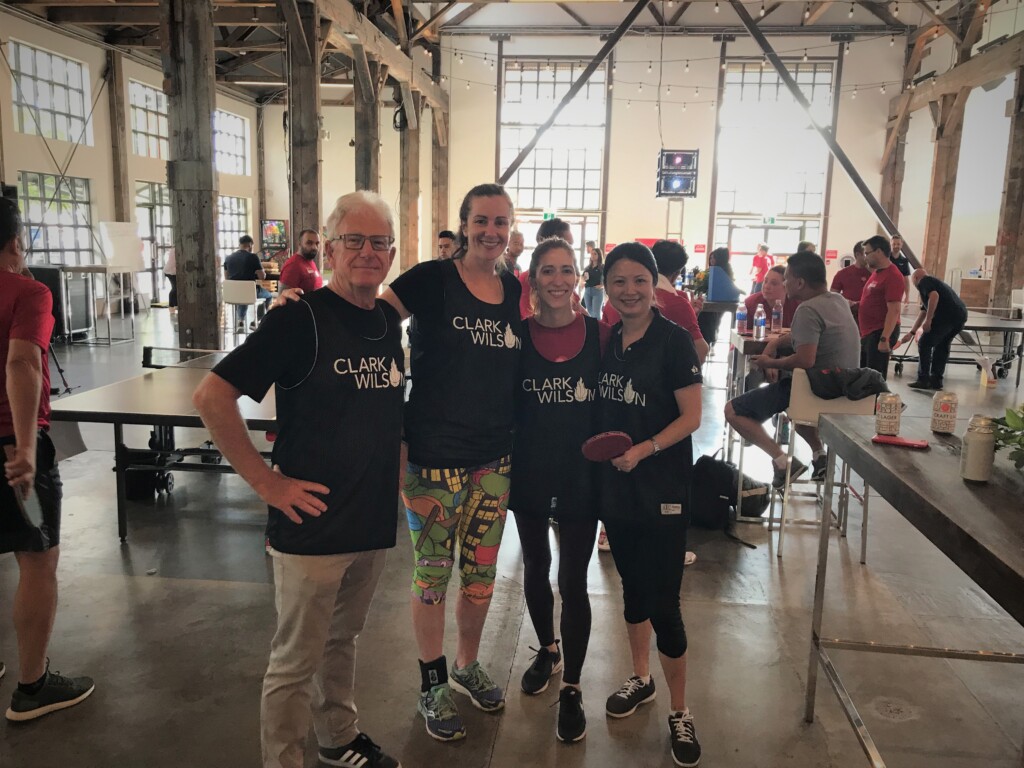 Caroline Camp, Emily Clough, Lauren Liang and Pat Williams played their hearts out at the 2nd Annual Vancouver Cardiac Smash Corporate Ping Pong Challenge last week benefitting the Heart & Stroke Foundation. Over 30 companies and 120 players competed to raise funds to support this lifesaving research.
The CW Team placed 13th out of 29 teams in the round robin tournament.
Although they didn't win a spot in the finals, the four players all gave rave reviews of the event, saying that it was well organized, fun and highly entertaining.
The tournament, which was held at The Pipe Shop in North Vancouver, was open to players of all skill levels and included singles and doubles play, as well as a post-game party.