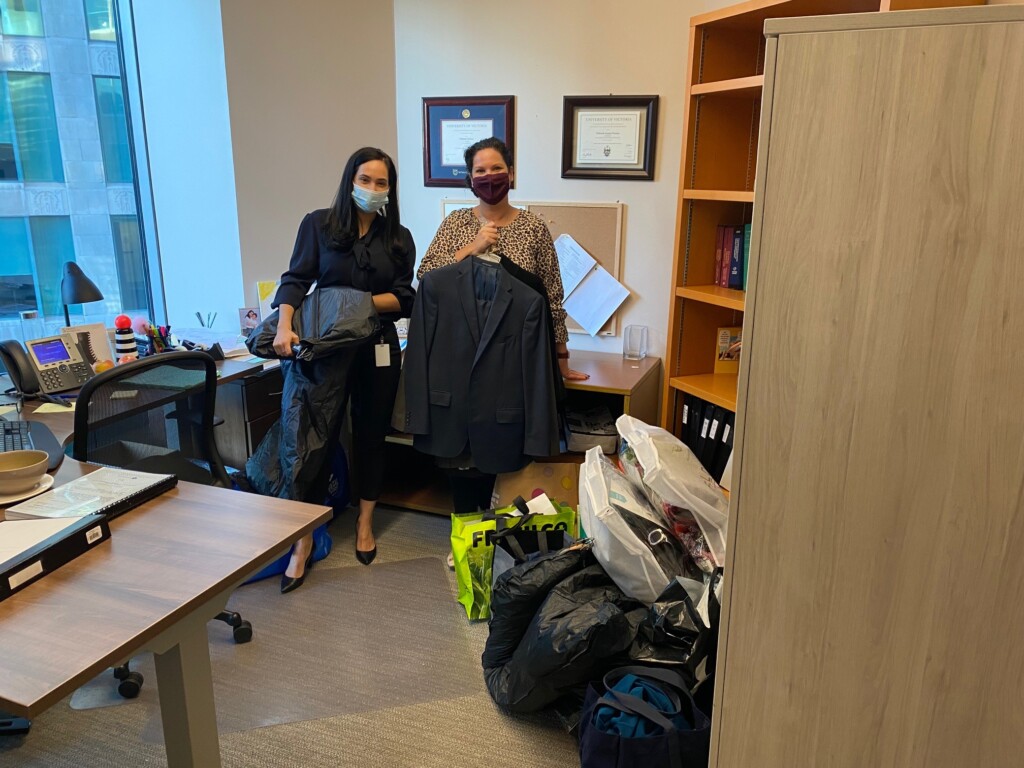 This year, Clark Wilson participated in a clothing drive organized by the Allard Law Women's Caucus for local non-profit organization, Dress For Success Vancouver. Leading our firm's month-long call for donations was Debbie Preston, Laura Besada, and Catherine Repel.
Thanks to the entire Clark Wilson team, this year was another tremendous success! Together, we were able to contribute approximately 14 (very) large bags and 10 garment bags full of new and gently used professional clothing, shoes and accessories to women in need.
Dress For Success Vancouver is committed to promoting the economic independence of disadvantaged women by providing free professional attire, career services, and skills development programs to help achieve those goals.
A big thank you to all for your generosity, and again to Debbie, Laura and Catherine for volunteering to manage this campaign!​