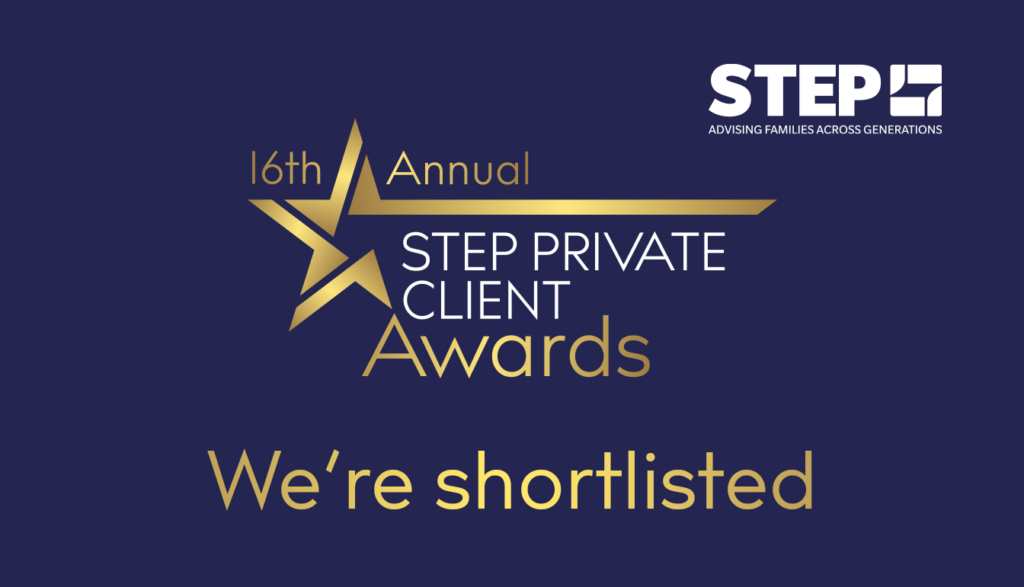 We are delighted to share that our Estates & Trusts group has been named as a finalist in the 2021 STEP Private Client Awards. With 297 submissions from practitioners across 23 countries around the world, we are the only Canadian firm to be shortlisted for the Contentious Trusts & Estate Team of the Year (mid-size firm) award. This distinction showcases the outstanding work that our Estates & Trusts group performed for clients throughout 2020 and 2021.
About the Society of Trust and Estate Practitioners (STEP)
STEP is a global professional body, comprising lawyers, accountants, financial advisors and other practitioners that help families plan for their futures. The Society has over 21,000 members in over 100 countries. The Awards celebrate excellence in private client practice and are widely seen as a hallmark of quality in the industry. A total of 17 categories were open to law firms, accountancy firms, trust companies, financial advisors, multi-family offices and boutique advisory services internationally. The 16th Annual STEP Private Client Awards will be held on September 23, 2021 in London, England.