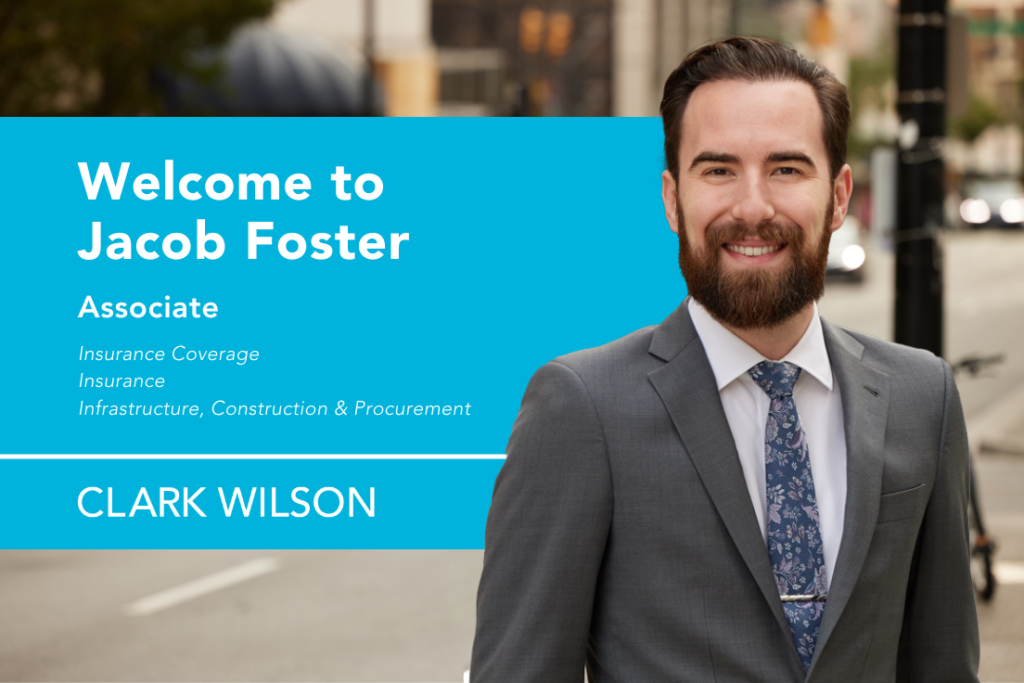 We'd like to warmly welcome the newest member of our Insurance, Insurance Coverage, and Infrastructure, Construction & Procurement groups, Jacob Foster.
Jacob's litigation practice covers insurance coverage; insurance coverage advice; insurance coverage litigation, insurance coverage advice and monitoring; construction disputes and litigation, including performance bonds, labour & material payment bonds, and contract price disputes; builders' liens; property claims; delay claims; bad faith claims; contract disputes; policy drafting and product development; advancing and defending claims for extras; construction deficiency claims; professional indemnity claims; product liability; class action defence, mass tort litigation; Public-Private Partnerships (P3 Projects); construction contract advice, including reviewing, drafting, and negotiating contract terms; and commercial arbitrations.
Welcome aboard, Jacob!