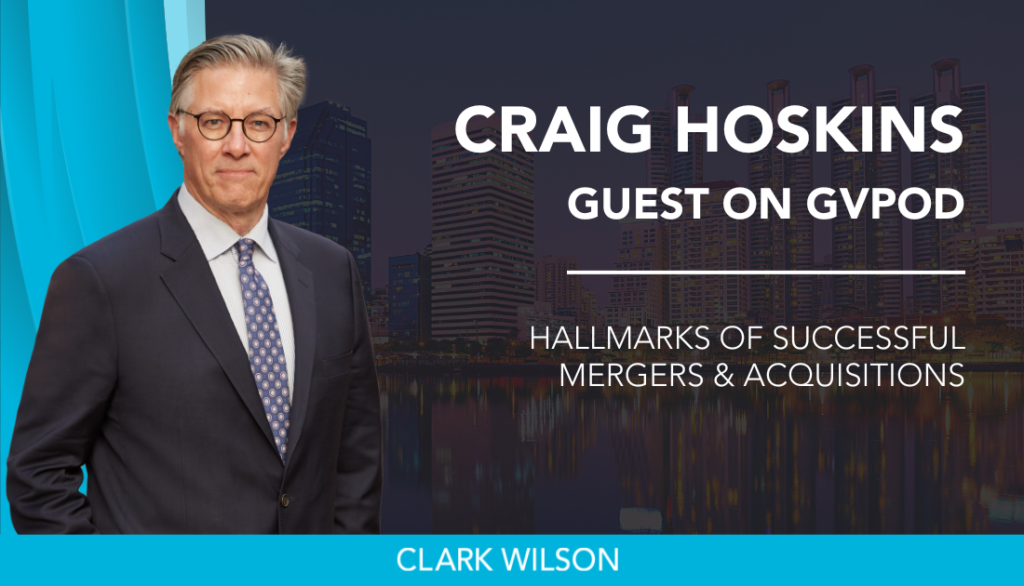 Craig Hoskins, Chair of Clark Wilson's Private Equity & Venture Capital group and member of our Capital Markets, Securities, Mergers & Acquisitions, and Private Company Mergers & Acquisitions groups was a guest on a recent episode of the Greater Vancouver Board of Trade's GVPOD podcast.
The theme of the episode was navigating mergers & acquisitions in a down market. Craig provided timely advice for anyone thinking of buying or selling a business in the current economic climate, including:
– The hallmarks of successful M&A deals
– How to add more certainty to M&A deals in a climate where the execution risk is high
– Strategies for sellers to attract opportunities that are harder to come by compared to recent years
– And much more
Click here to listen to the full podcast episode.