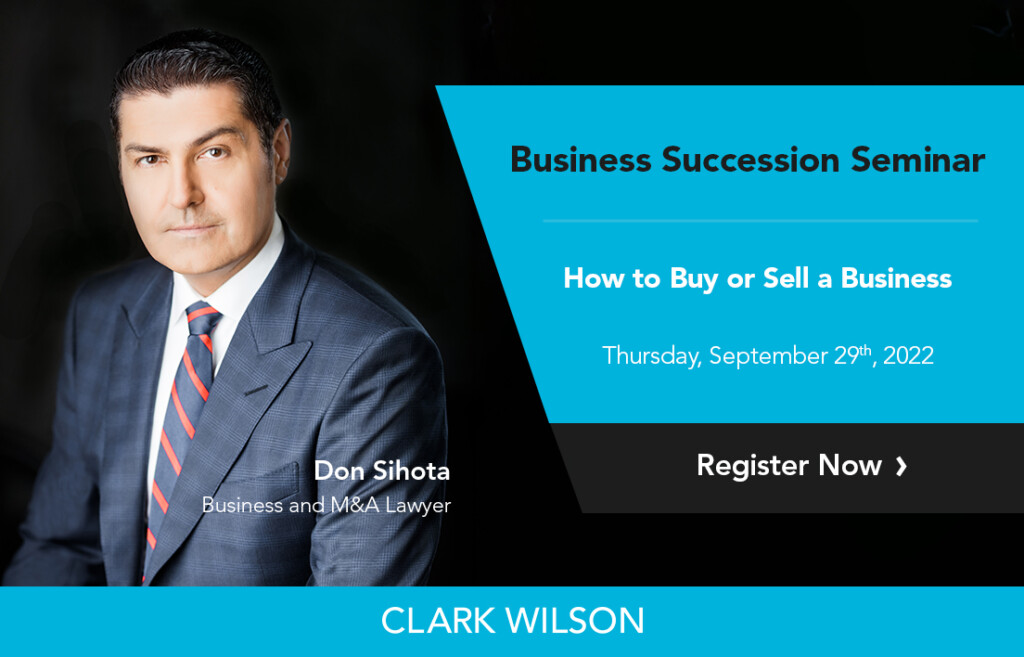 Don't miss Don Sihota's business succession seminar on Thursday, September 29th. During the half-day seminar you'll learn how to:
> Prepare your business for sale
> Determine the value of your business
> Structure the best deal to protect your wealth
> Negotiate to your advantage when buying or selling a business
Don will be joined by three other professionals from the world of business succession. They are Derek Strong, Regional Director at Roynat Capital, Grant Wallace, Partner at Relay Transaction Partners, and Kevin Walsh, Tax Partner at Walsh King LLP. Registration includes a free one hour consultation with each speaker.
Learn more about the seminar and how to register here: https://bit.ly/3QFEPRm