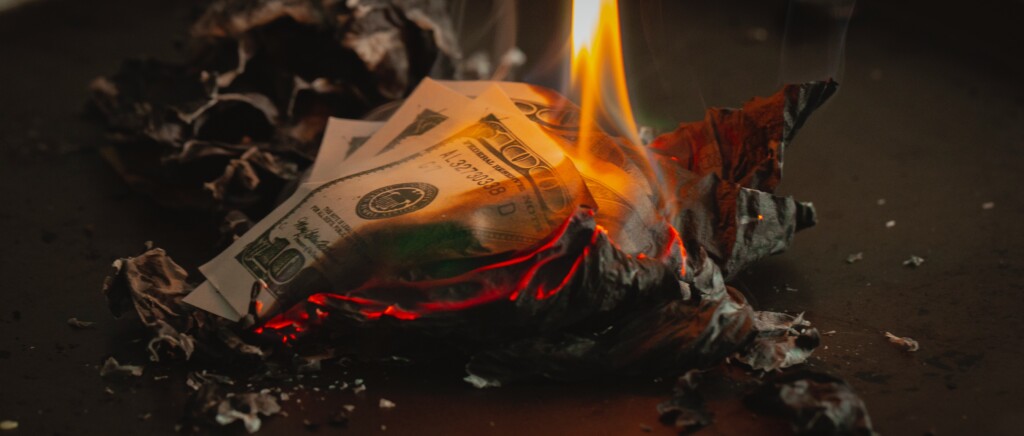 As family law lawyers, we see a lot of mistrust between spouses. Frequently spouses will accuse the other of hiding money or assets to keep for themselves. While the vast majority of the time this is untrue, an Ontario man is giving reason to keep the hysteria alive.
The Ottawa Citizen recently reported the story of Bruce McConville, a family law litigant who did not provide the court with financial disclosure as required by law. As he did not provide the required financial disclosure, the court was unable to determine what Mr. McConville's income was, or what he owed in child and spousal support. He paid neither.
The Court made orders for Mr. McConville to provide his financial disclosure and restraining him from divesting himself of any family assets held solely in his name. In blatant breach of these Orders, Mr. McConville allegedly sold shares and properties without telling his spouse. When questioned by the court as to where the funds from the sales went, he stated that he withdrew the sale proceeds in cash and burned it in two bonfires in the Fall of 2019. The total amount Mr. McConville allegedly burned was in excess of $1,000,000.
Justice Kevin Phillips of the Ontario Superior Court did not believe Mr. McConville burned $1,000,000 cash and sentenced him to 30 days in prison for violating court orders. Justice Phillips also ordered a $2,000 per day fine for every day that Mr. McConville continued to fail to provide financial disclosure.
This tough stance on failure to provide financial disclosure could set a precedent across the country. In British Columbia, section 213 of the Family Law Act allows the court to take punitive action against those who fail to make proper financial disclosure. The court can do any of the following:
Make another Order regarding financial disclosure;
Draw an inference that is adverse to the person, including attributing income to that person in an amount that the court considers appropriate, and make an order based on the inference;
Require a party to give security in any form that the court directs;
Make an order requiring the person described in subsection (1) to pay

a party for all or part of the expenses reasonably and necessarily incurred as a result of the non-disclosure of information or the incomplete, false or misleading disclosure, including fees and expenses related to family dispute resolution;
an amount not exceeding $5,000 to or for the benefit of a party, or a spouse or child whose interests were affected by the non-disclosure of information or the incomplete, false or misleading disclosure, or
a fine not exceeding $5,000; or

Make any other order the court considers appropriate.
Rule 21-7 of the Supreme Court Family Rules also allows the Court to punish contempt of court through imprisonment or a fine.
Although the case law in British Columbia isn't quite as dramatic as Mr. McConville's case, non-disclosure is taken very seriously by the BC judiciary. As famously stated by Justice Fraser in Cunha v. Cunha (1994 CarswellBC 509) and cited by many judges since, "non-disclosure of assets is the cancer of matrimonial property litigation" and the court will not hold back in exercising its powers under section 213 (FLA) and Rule 21-7.
Regrettably, not only do spouses have to fear that their ex-partner is hiding assets from them, they might be setting them on fire too!
If you have questions regarding your financial disclosure obligation upon separation, contact one of the lawyers in our Family Law Group.