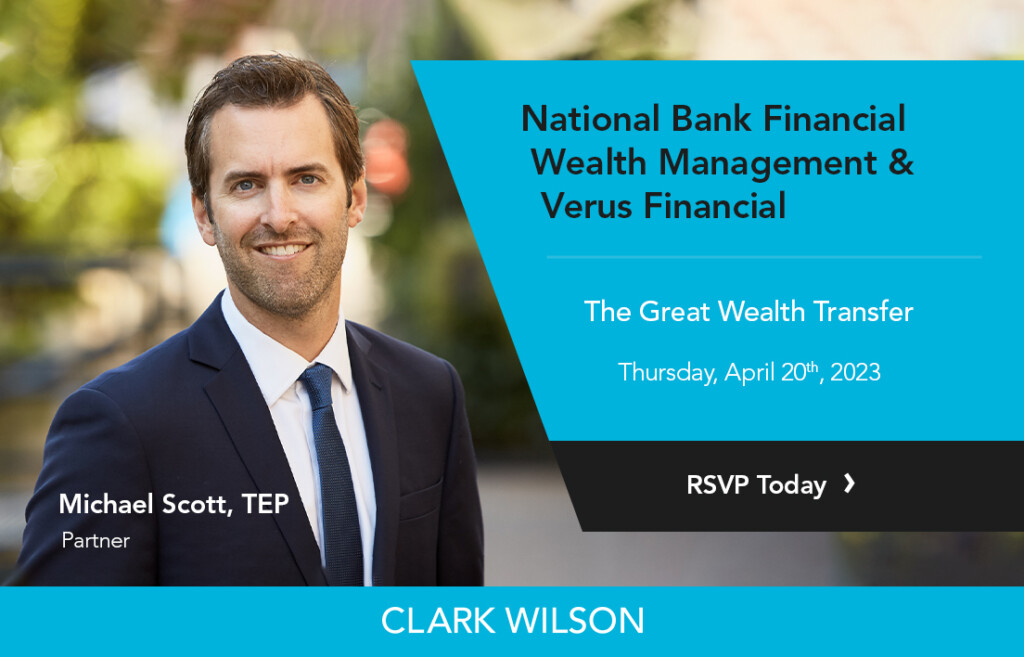 Over the next 20 years, Canadians will inherit $1,000,000,000,000, but what does this unprecedented wealth transfer mean for Canada?
On Thursday, April 20th, join guest speaker and New York Times Top 10 Business Books author Dr. Tom Deans Ph.D., Clark Wilson Estates & Trusts and Family Office Legal Services partner Michael Scott, TEP, and other experts as they explore the opportunities available, and how your will and succession planning will play an integral role in protecting your family's legacy.
The Great Wealth Transfer event is hosted by the National Bank of Canada and Verus Financial.
This seminar is complimentary, though registration is required for this highly anticipated event.
Learn all about The Great Wealth Transfer event, including how to register, HERE.