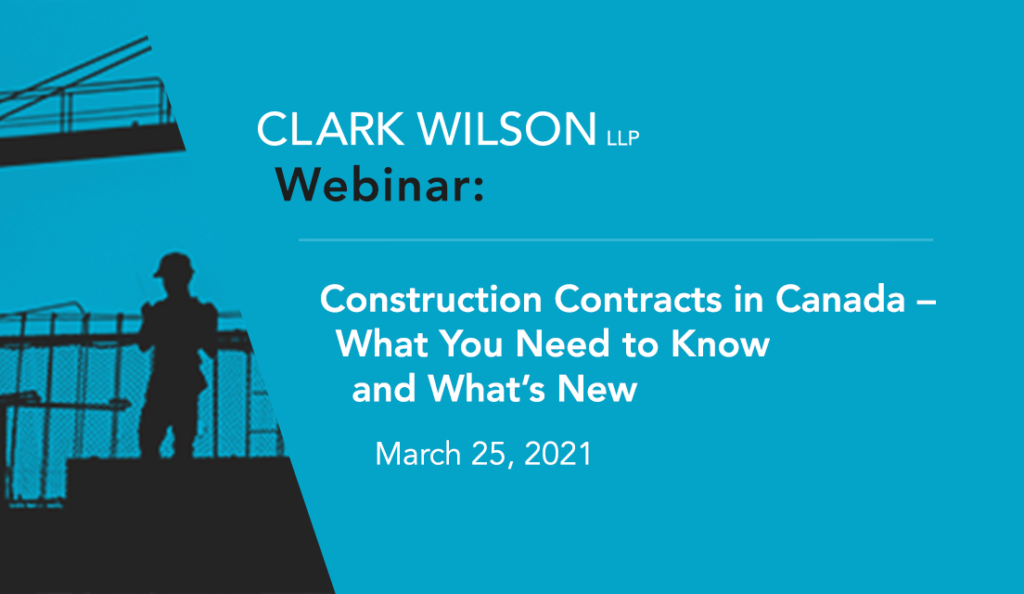 Getting construction contracts right is critical to the success of any construction project. To get it right, you need to know which contract form is best for your project. You also need to understand the terms of your contract and what they mean.
In this webinar we review forms of construction contracts typically used in Canada and the key terms. We will also review, in detail, the new CCDC 2 (2020) standard form contract so you will be up to date on the latest in construction contracts in Canada.
What You Need to Know
Types of Construction Contracts
Key Issues
What's New
New CCDC 2 (2020) Fixed Price Contract
CCDC 30 (2018) Integrated Project Delivery Contract
The webinar will be hosted by Clark Wilson's Infrastructure, Construction & Procurement group, and the presenters include Scott Lamb, Rosalie Clark and Satinder Sidhu (moderator).