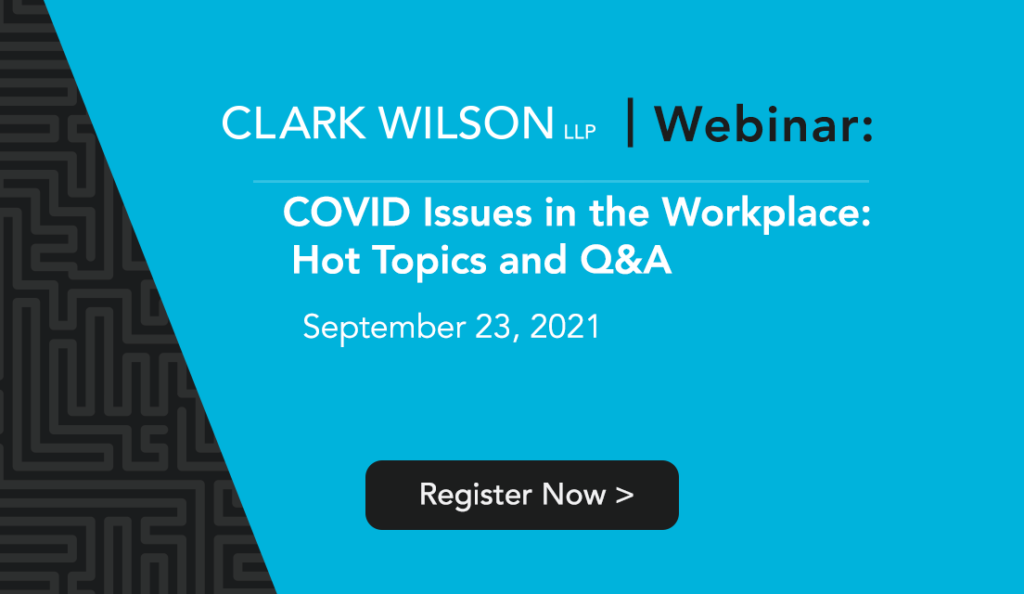 Workplace issues continue to evolve with the COVID-19 pandemic and many employers have questions about how to navigate these murky and uncertain circumstances. There are various legal issues to consider as well as practical considerations.
Join Andrea Raso and Catherine Repel from Clark Wilson LLP's Employment & Labour practice group for a brief presentation on the hot topics, followed by a generous amount of time for questions and answers. This webinar will provide you with an overview of the most current issues facing employers and give you an opportunity to have your questions answered.
---
Date & Time:
September 23rd, 2021 | 12:00 to 1:00 pm Pacific Time
Note: If you cannot join us for the live broadcast, we still encourage you to register so that you receive a recording of the webinar after the event.