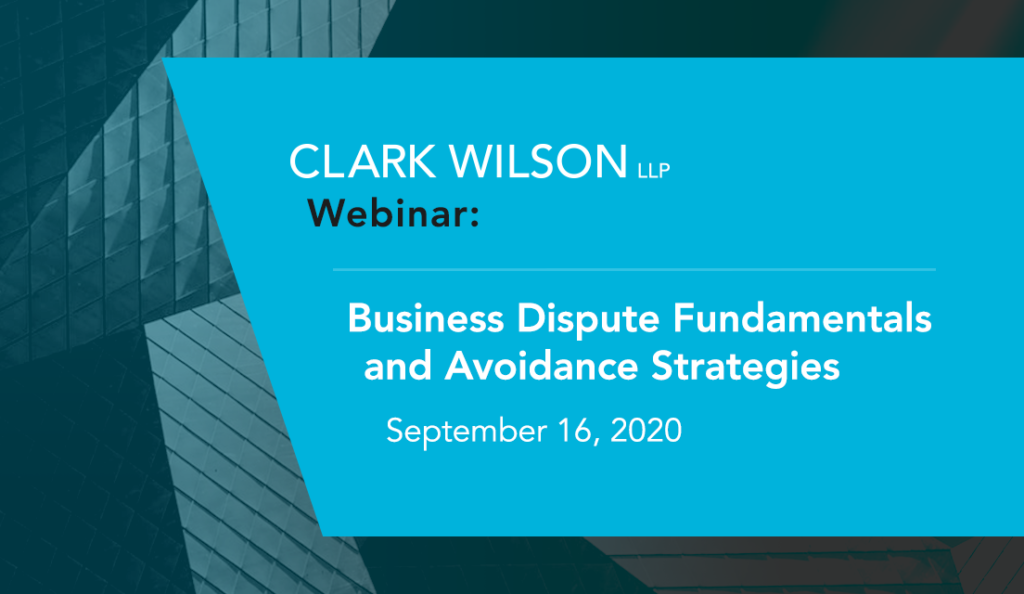 When working with their clients, accountants and other financial services professionals are often uniquely positioned to spot potential business disputes before they erupt and can provide helpful early advice to their clients to avoid the vagaries and costs of litigation.
This webinar focused on the origins of the most common types of business disputes and strategies to avoid them – from the perspective of experienced commercial litigators.
Topics included:

shareholder agreements,
real property transactions,
financial controls and record keeping,
employment agreements, and
alternate dispute resolution procedures.