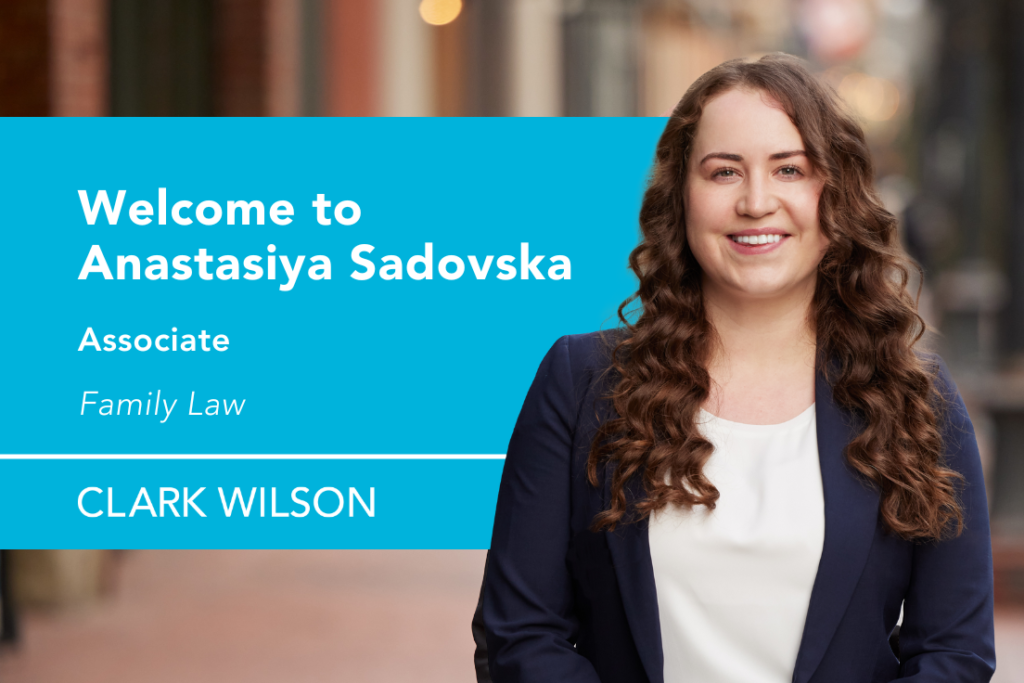 We'd like to warmly welcome the newest member of our Family Law group, Anastasiya Sadovska.
Anastasiya's practice includes cohabitation and marriage agreements, parenting issues, separation and divorce agreements, spousal support and entitlements, property and debt division, child support and relocation matters. She has represented families as counsel or co-counsel at all levels of court in British Columbia, including the BC Court of Appeal.
Welcome aboard, Anastasiya!