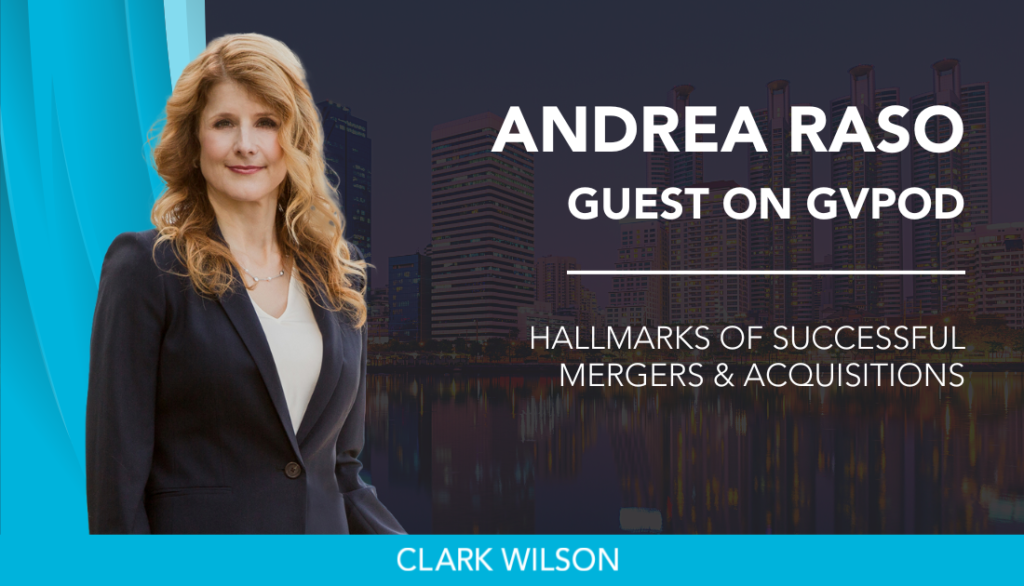 If your organization is considering restructuring or a potential merger and acquisition (M&A) deal, what are your obligations to your employees?
In the Greater Vancouver Board of Trade's latest episode of the GVPOD podcast, Bridgitte Anderson interviews our Employment & Labour Law partner Andrea Raso on how employers can prepare their teams and ensure a smooth transition for all parties when undergoing business transformation.
With over 20 years of practice, Andrea shares key insights on what companies can start doing now to be successful in their next chapter, as well as how to avoid some of the most common (and costly) pitfalls.
In this session, you will discover:
> Why human resources should be prioritized in business transformations
> When to begin conversations with teams about restructuring or M&A plans
> How to approach these topics with employees, and how the approach may differ in union and non-union environments
> What obligations are owed to employees on leave
> What happens if employees don't agree to the new terms and what remedies are available to resolve these disputes
Click HERE to listen to this timely new episode which has also been transcribed for folks with hearing impairments.